Morning Tea: Building the Research Culture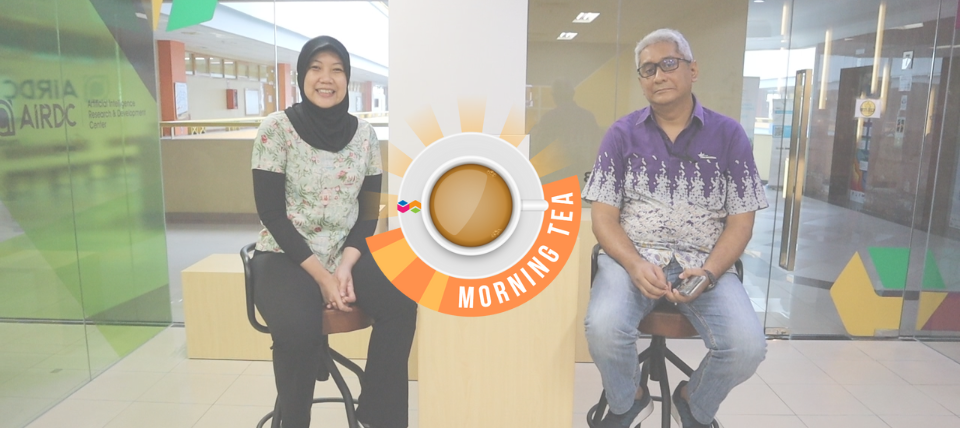 Research and Technology Transfer Office (RTT)) Bina Nusantara University organized a new event in a talk show format titled Morning Tea on January 25, 2023. Morning Tea is created to build the research cultures among Binus Faculty Members, and It is organized in Research and Innovation Lab Binus University Anggrek Campus. Morning Tea would invite Binus Researchers to share their knowledge on certain research fields in a casual discussion. This discussion is expected to lead research collaborations among Binus Faculty Members.
The first episode of Morning Tea invited Dr. rer.nat. Ditdit Nugeraha Utama, MMSI., the RIG Leader Quantitative and Decision Sciences of Binus University and hosted by Aninda Rahmasari, S.Sos., M.Litt., International Publication Section Head of RTTO. Vice Rector Research and Technology Transfer Binus University was among the audience to lead in the first episode of Morning Tea. The first episode of Morning Tea discussed the Quantitative Decision Making in research.
The audience was really enthusiast with the talk show through a lively question and answer session. Dr. Ditdit have some his books on the show and give the signed book away to some audiences. Binus Faculty Members who missed the first episode are still be able to watch on Binus Research youtube channel soon. Creating research culture among Binus Faculty Members is expected to create more research collaboration that foster and empower the society, with the goal of contributing to the development of the nation.
_______________________________________
Public Engagement and Outreach
Research and Technology Transfer Office
https://linktr.ee/binusresearch
#morningtea #BINUSUNIVERSITY #BINUSIAN #BINUSRESEARCH #fosteringandempowering