Patent Drafting Strategy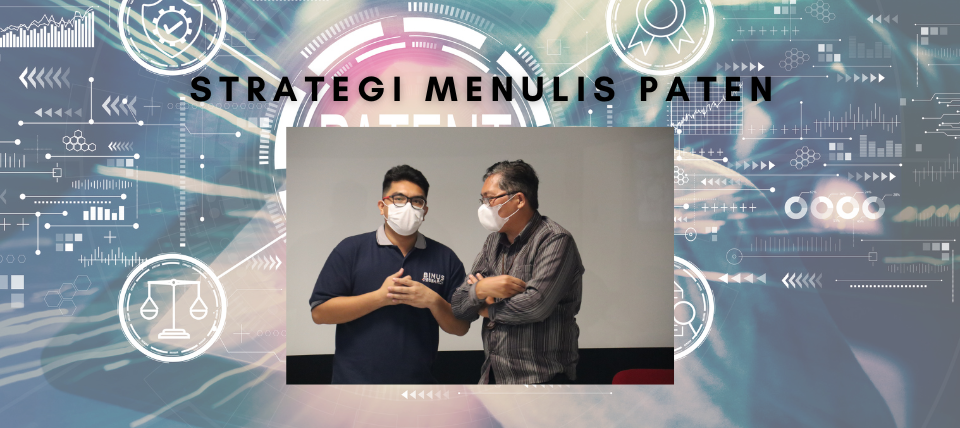 Research and Technology Transfer (RTT) Bina Nusantara University organized a workshop title Patent Drafting Strategy for Binus Faculty Members of Faculty of Engineering on Wednesday, 2 November 2022 in Bina Nusantara University, Anggrek Campus. The workshop invited Nico Endriarko Soelistyono, S.T., Associate Patent Examiner from the Directorate General of Intellectual Property, Ministry of Law and Human Rights Republic of Indonesia.
The workshop was opened by Research Strategy & Policy Manager, Nurlina, M.M. and moderated by Research Product Commercialization Section Head Elioenai Sitepu, Ph.D. Desri Fatimah Natalia Tambunan, S.E., and Yohanes Albert Kembarenta, S.A.B. Intellectual Property Staff, delivered the rundown of the workshop nicely in front of onsite and online participants. Dean – Faculty of Engineering, Dr. Ir. Nina Nurdiani, M.T., also participated in the workshop and delivered her closing remark.
The participants showed their interest in the workshop through a lively questions and answers session. The workshop is expected to grow more interest in creating patent rights through a good research products among Binus Faculty Members that would be useful for the community. It is in line with Binus expectation to foster and empower the society in building the nation.
__________________________________
Public Engagement and Outreach
Research and Technology Transfer Office
https://linktr.ee/binusresearch
#patentdraftingstrategy #BINUSUNIVERSITY #BINUSIAN #BINUSRESEARCH #fosteringandempowering