How To Write a Quality Paper?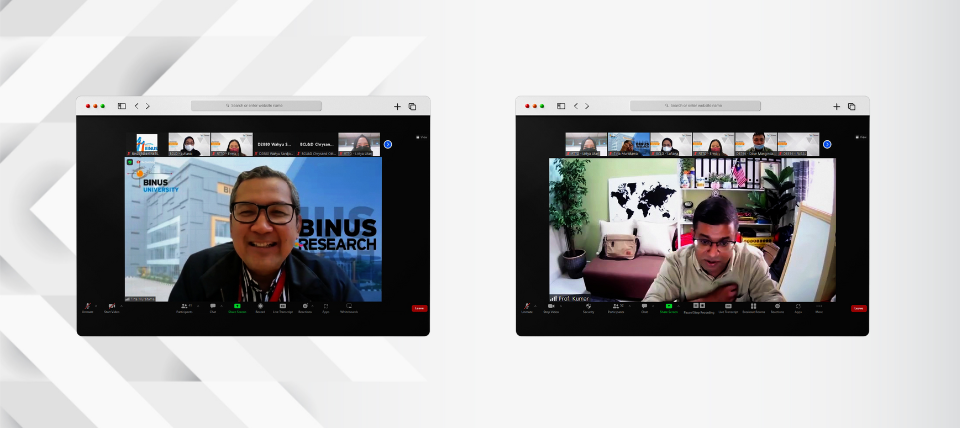 BINUS Corporate Learning & Development and Research and Technology Transfer organized a workshop about How to Write a Quality Paper on 28 July 2022 as the Visiting Professor series in 2022. Writing a quality paper is a skill that researchers must have. It is not only for the researchers' reputation but also for the institution as their affiliation.
Assoc. Prof. Dr. Nathakumar Loganathan from Universiti Teknologi Malaysia was invited as the speaker for this workshop to share his knowledge and experience to Binus Faculty Members. Prof. Dr. Tirta N, Mursitama, Ph.D. Vice Rector Research and Technology Transfer Bina Nusantara University delivered his opening speech and closing remark for this workshop. Ir. Dave Mangindaan, S.T., M.T., Ph.D., MRSC, AMlChemE, IPM, ASEAN Eng., Academic Content Coordinator – Professional Engineer Program Development, moderated the workshop.
The participants of the workshop show their enthusiasm through the question-and-answer session. It is expected that the visiting professor event would expand the eagerness of Binus Faculty Members in making submission on reputable international journal
_____________________________________
ᴅᴀᴛᴀ ᴀɴᴀʟʏᴛɪᴄ ᴀɴᴅ ᴘᴜʙʟɪᴄ ᴇɴɢᴀɢᴇᴍᴇɴᴛ
🅁🅃🅃 🄱🄸🄽🅄🅂
https://linktr.ee/binusresearch
#qualitypaper #BINUSUNIVERSITY #BINUSIAN #BINUSRESEARCH #fosteringandempowering