Weekly Featured Articles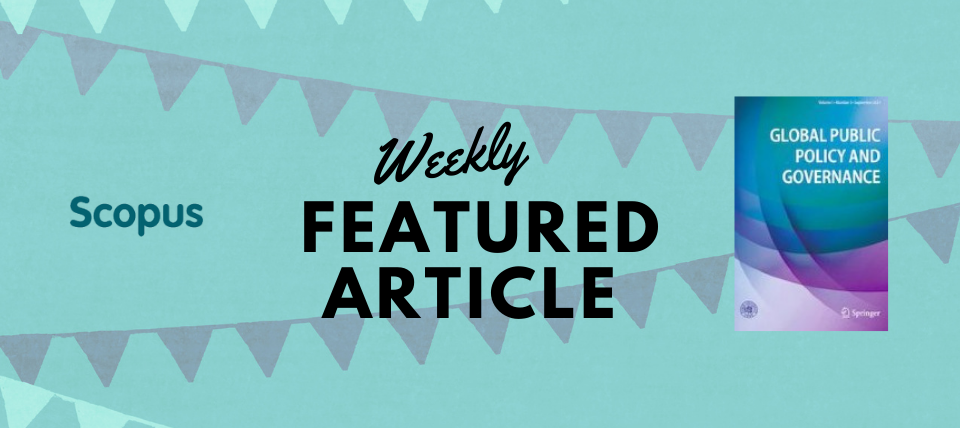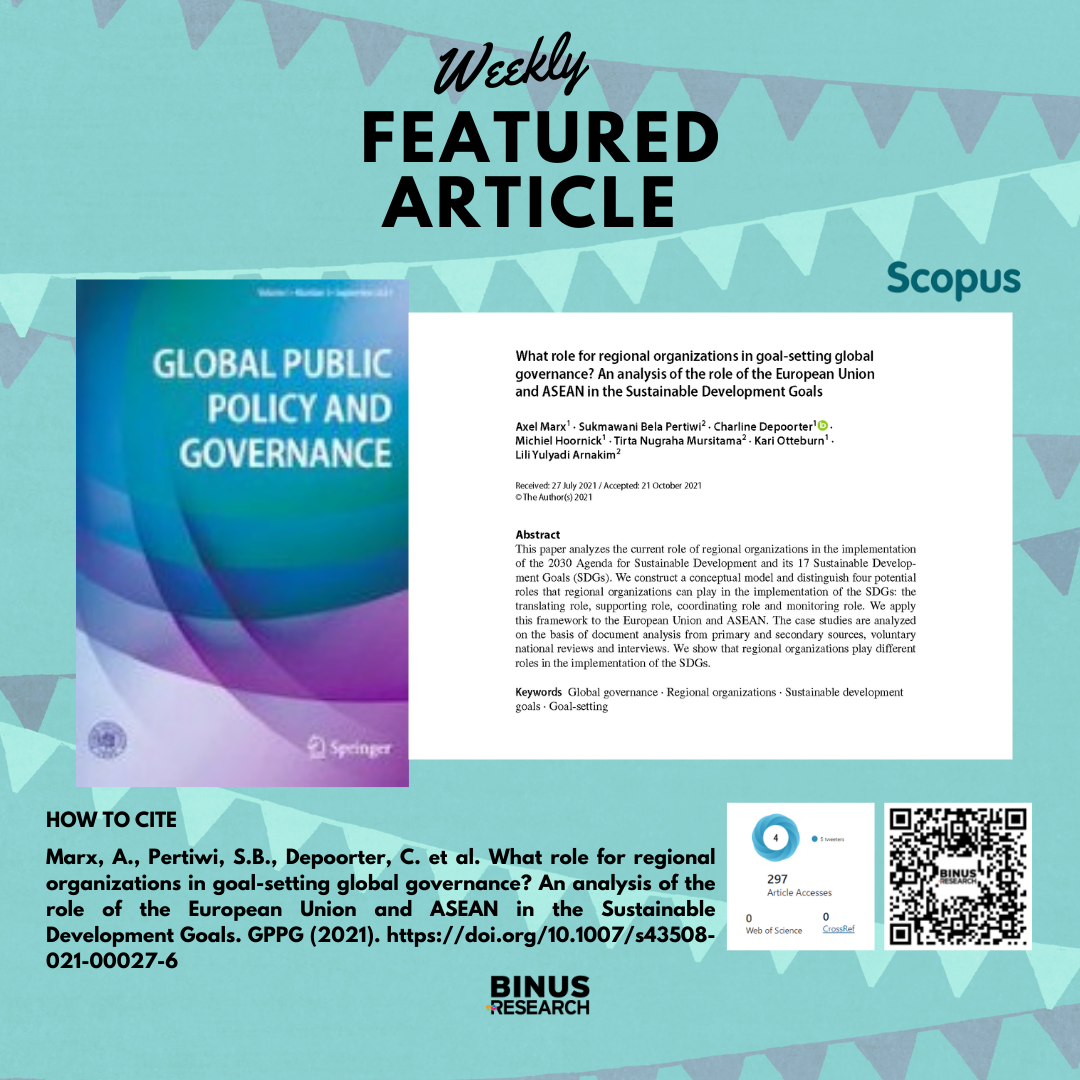 What role for regional organizations in goal-setting global governance? An analysis of the role of the European Union and ASEAN in the Sustainable Development Goals
Axel Marx1, Sukmawani Bela Pertiwi2, Charline Depoorter1, Michiel Hoornick1, Tirta Nugraha Mursitama2, Kari Otteburn1 & Lili Yulyadi Arnakim2
1Leuven Centre for Global Governance Studies, University of Leuven, Leuven, Belgium
2Department of International Relations, Faculty of Humanities, Bina Nusantara University,
Jakarta, Indonesia
ABSTRACT
This paper analyzes the current role of regional organizations in the implementation of the 2030 Agenda for Sustainable Development and its 17 Sustainable Development Goals (SDGs). We construct a conceptual model and distinguish four potential roles that regional organizations can play in the implementation of the SDGs: the translating role, supporting role, coordinating role and monitoring role. We apply this framework to the European Union and ASEAN. The case studies are analyzed on the basis of document analysis from primary and secondary sources, voluntary national reviews and interviews. We show that regional organizations play different roles in the implementation of the SDGs.
Scan the QR Code to read the article on website
https://link.springer.com/article/10.1007/s43508-021-00027-6
_________________________________
ᴅᴀᴛᴀ ᴀɴᴀʟʏᴛɪᴄ ᴀɴᴅ ᴘᴜʙʟɪᴄ ᴇɴɢᴀɢᴇᴍᴇɴᴛ
🅁🅃🅃 🄱🄸🄽🅄🅂
https://linktr.ee/binusresearch
#scopus #BINUSUNIVERSITY #BINUSIAN #BINUSRESEARCH #fosteringandempowering