Research Writing Assistance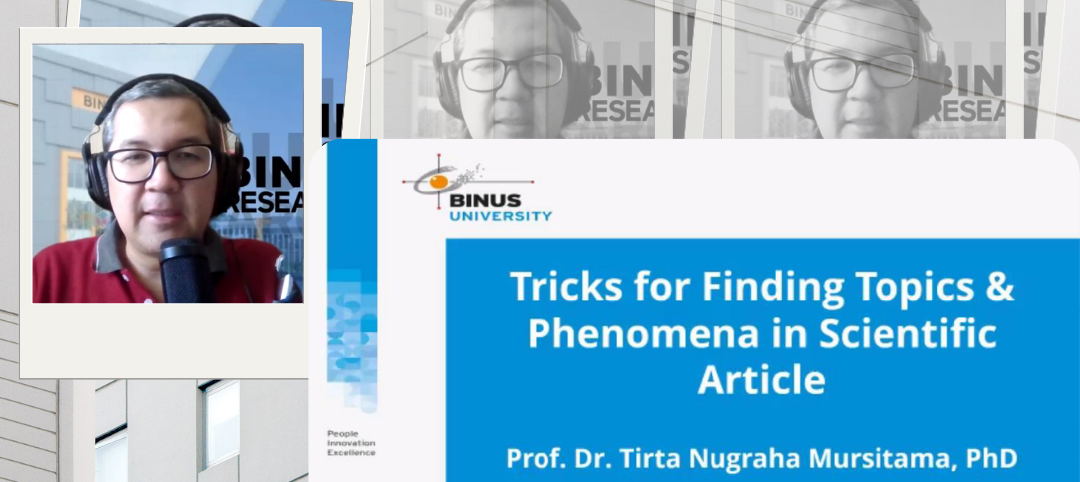 Research and Technology Transfer Bina Nusantara University organized an online discussion with Binus Faculty Members (FM) in Friday August 6, 2021. The aim of the discussion was to provide assistance to Binus FM in writing a scientific articles to be published in The 3rd International Conference on Management Information Systems (ICMIS).
The discussion assigned Binus FM to three mentors based on their research field. The mentors were Prof. Dr. Tirta N
Mursitama, Ph.D., Bachtiar H. Simamora, Ph.D., and Dr. Meiryani, M.M., M.Ak., CA.
The discussion was appreciated by Binus FM from their eagerness to the group discussion with their mentors. We are hoping that this discussion will assist BINUS Faculty Members to enhance scientific articles to be published in ICMIS to improve their publication achievements.
_________________________
ᴅᴀᴛᴀ ᴀɴᴀʟʏᴛɪᴄ ᴀɴᴅ ᴘᴜʙʟɪᴄ ᴇɴɢᴀɢᴇᴍᴇɴᴛ
🅁🅃🅃 🄱🄸🄽🅄🅂
https://linktr.ee/binusresearch
#icmis #scientificreportsassistance #BINUSUNIVERSITY #BINUSIAN #BINUSRESEARCH #fosteringandempowering