New Application of Intellectual Property Rights (IPR)  Registration Form V 2.0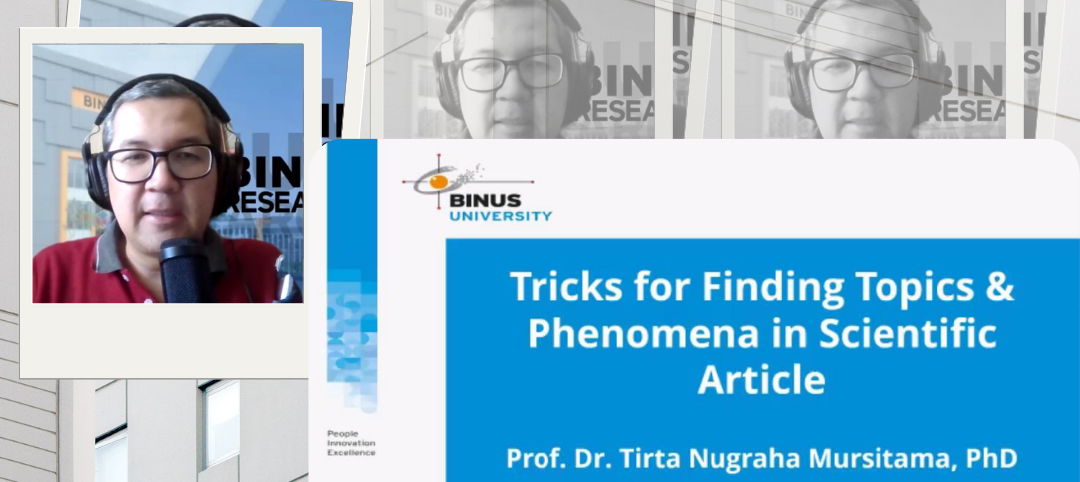 Technology Transfer and Commercialization (TTC), Research and Technology Transfer BINUS University organized an online discussion on August 5 to introduce a new application of Intellectual Property Rights (IPR)  Registration Form V 2.0. The discussion was opened by Vice Rector Research and Technology Transfer Office Prof. Dr. Tirta N. Mursitama, Ph.D. and led by TTC Manager Dr. Eng. Nico Surantha, M.T. and assited by Research Product and Commercialization Section Head, Elioenai Sitepu, Ph.D., IPR Technical Staff Desi Fatimah Natalia Tambunan, S.E. and Yohanes Albert Kembarenta.
The discussion was mainly to introduce the new application built by TTC. It also accomodated question and answer session. The Application was built to ease the effort of Binus Faculty Members in registering their IPR.
Binus Faculty Members found this discussion was very useful in their concern of making achievements in their academic lives. Every academic achievements of Binus Faculty Member in IPR might lead to the fulfillness of Binus University mission of fostering and empowering the society.
We hope that the application easiness would add enthusiasm among Binus Faculty Members in making more and more achievements in IPR.
_________________________
ᴅᴀᴛᴀ ᴀɴᴀʟʏᴛɪᴄ ᴀɴᴅ ᴘᴜʙʟɪᴄ ᴇɴɢᴀɢᴇᴍᴇɴᴛ
🅁🅃🅃 🄱🄸🄽🅄🅂
https://linktr.ee/binusresearch
#intellectualpropertyrights #BINUSUNIVERSITY #BINUSIAN #BINUSRESEARCH #fosteringandempowering