Research Talk of School of Computer Science Binus University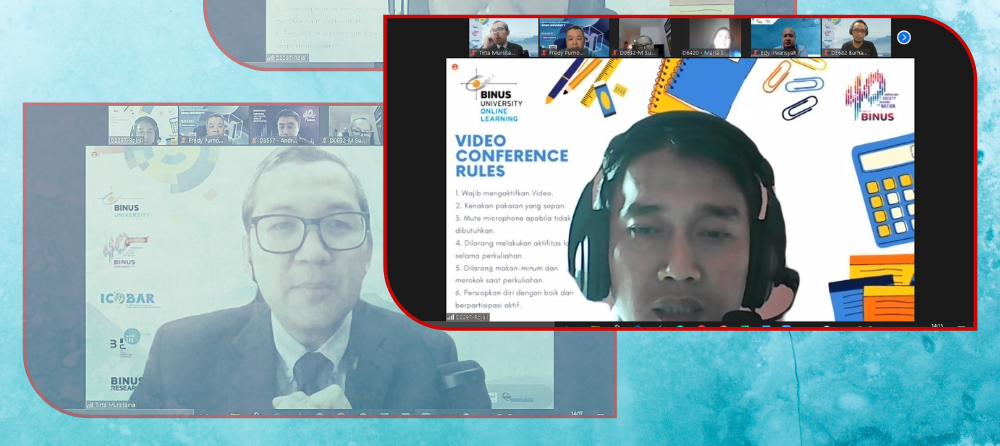 School of Computer Science Binus University organized an event of Research Talk on June 25, 2021. The event was opened by Vice Rector Research and Technology Transfer, Prof. Dr. Tirta N. Mursitama, Ph.D. and it was held to generate creativity in research and trchnology.
The first keynote speaker was Andry Chowanda, Ph.D., the Deputy Dean of Academic and Collaboration and he shared his experience on social signal processing. The second keynote speaker was Dr. Maria S. Anggraeny, M.Kom., Software Engineering Course Content Coordinator and she shared her experience on machine learning in bioinformatics.
The participants were really enthusiastic with the event and we hope it would develop more creativity in computer science research.
_________________________
ᴅᴀᴛᴀ ᴀɴᴀʟʏᴛɪᴄ ᴀɴᴅ ᴘᴜʙʟɪᴄ ᴇɴɢᴀɢᴇᴍᴇɴᴛ
🅁🅃🅃 🄱🄸🄽🅄🅂
https://linktr.ee/binusresearch
#researchtalk #BINUSUNIVERSITY #BINUSIAN #BINUSRESEARCH #fosteringandempowering