40 Contributing Researches Online Sharing Session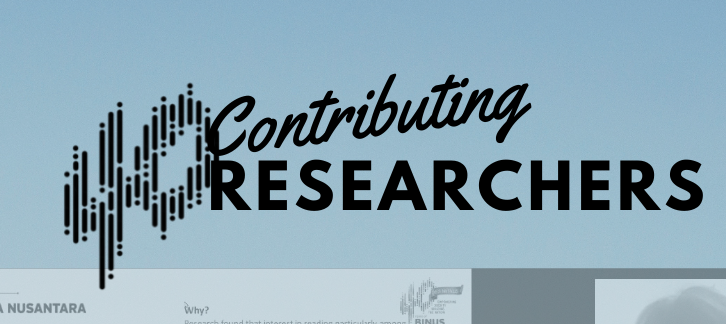 Research and Technology Transfer (RTT) and Binus Coorporate Learning and Development (BCL&D) organized an event of 40 Contributing Researches Online Sharing Session from 22 June to 10 August 2021. The first session of the event on 22 June 2021 invited Dr. Rinda Helwig, Research Interest Group (RIG) of Photonic and Computer Simulation.
In this first session, Dr. Rinda explored her experience in research and technology to add value on people such as for those living in remote area by building a Raspberry Digital Library, among others. Dr. Rinda also shared her experience in writing scientific papers on some international journals.
The participants, the Faculty Members (FM) of Bina Nusantara University, found this event add their knowledge in research, technology and publication. The participants even showed their spirit in the question and answer session.
We hope it would enhance the creativity of Binus FM to contribute more on research and technology to forster and empower the society.
__________________________
ᴅᴀᴛᴀ ᴀɴᴀʟʏᴛɪᴄ ᴀɴᴅ ᴘᴜʙʟɪᴄ ᴇɴɢᴀɢᴇᴍᴇɴᴛ
🅁🅃🅃 🄱🄸🄽🅄🅂
https://linktr.ee/binusresearch
#40researches #BINUSUNIVERSITY #BINUSIAN #BINUSRESEARCH #fosteringandempowering