Professorship Grant Program to Accelarate the Number of New Professor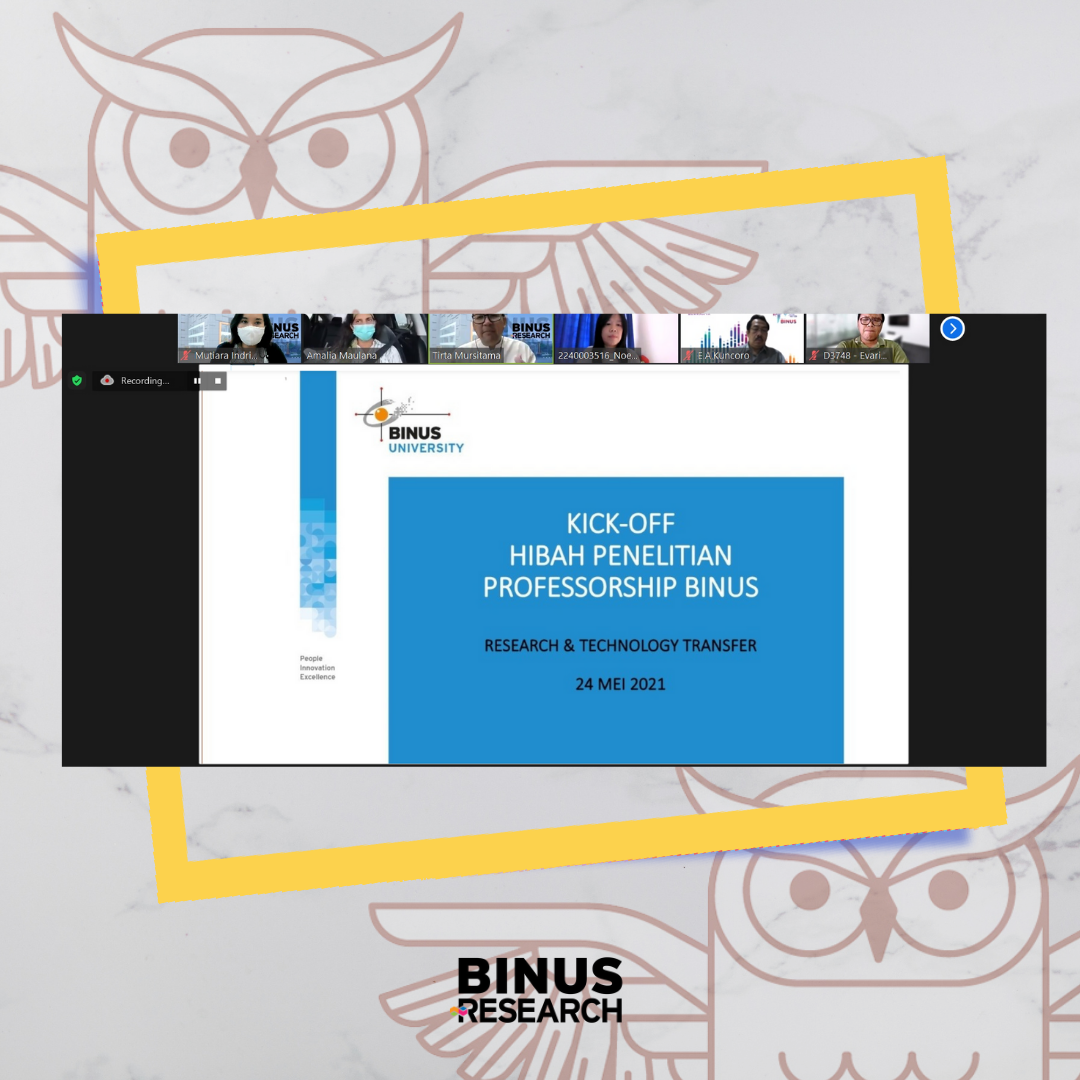 BINUS University has launched Professorship Grant Program to accelarate the number of new professor. This grant is administrated by Office of Vice Rector of Research & Technology Transfer and Office of Vice Rector of Academic Development.
Dr. Engkos Ahmad Kuncoro, S.E., M.M., VR Academic Development, emphasized that the program reflects the strong commitment whereby FM is fully supported to maximize their academic career journey and the subsequent profound impact once they join this program.
Meanwhile, Prof. Dr. Tirta N. Mursitama, Ph.D., VR Research and Technology Transfer, believes that the program will strategically benefit all stakeholders through a monumental research product as the program output that brings a greater contribution to BINUS and the wider society.
We appreciate the extraordinary effort for the grantees in this research scheme. We hope that this scheme would build more enthusiasm to Binus Faculty Members in exploring their knowledge for  fostering and empowering the society.
________________________
ᴅᴀᴛᴀ ᴀɴᴀʟʏᴛɪᴄ ᴀɴᴅ ᴘᴜʙʟɪᴄ ᴇɴɢᴀɢᴇᴍᴇɴᴛ
🅁🅃🅃 🄱🄸🄽🅄🅂
https://linktr.ee/binusresearch
#professorship #BINUSUNIVERSITY #BINUSIAN #BINUSRESEARCH #fosteringandempowering