Intellectual Property Rights Workshop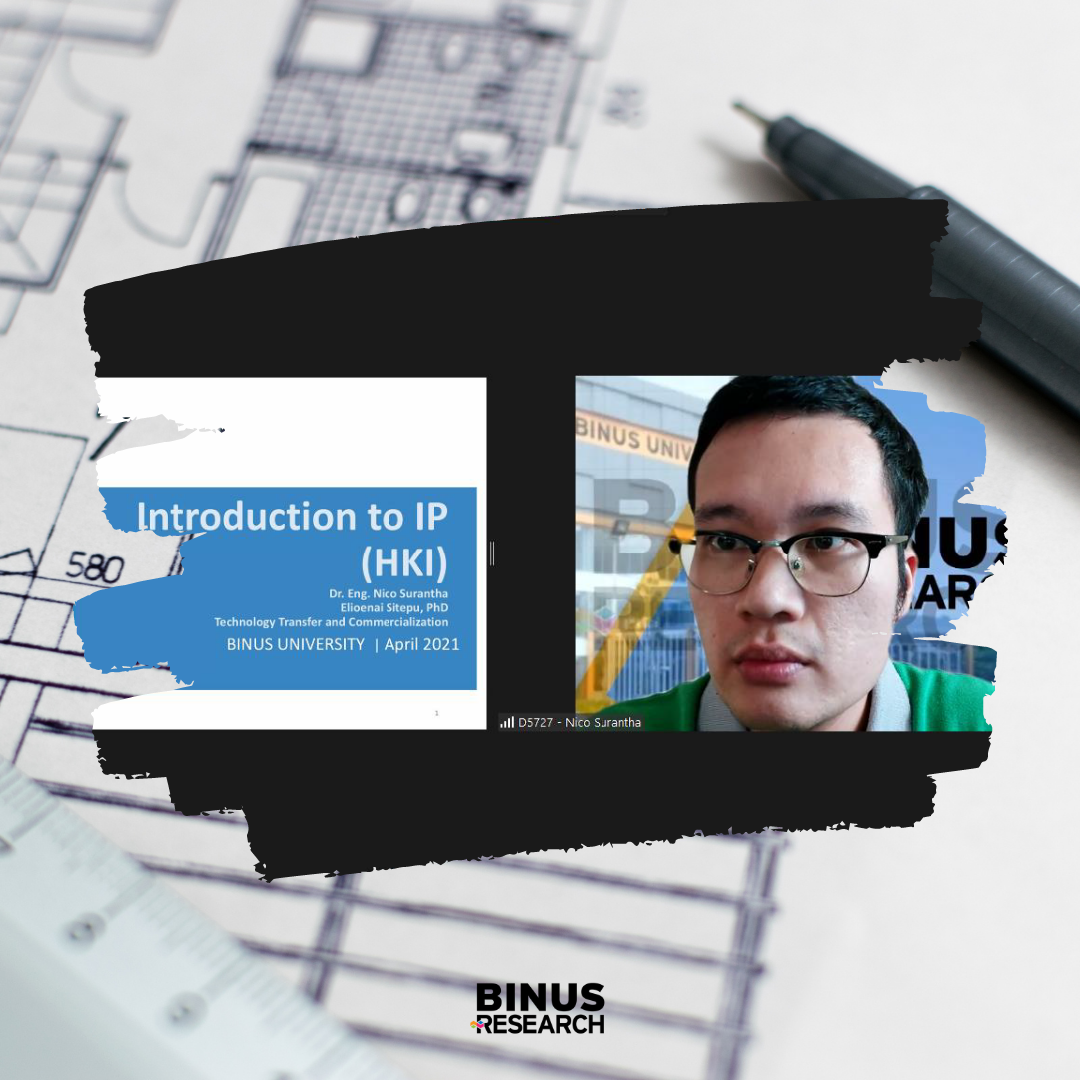 Technology Transfer & Commercialization  and Bina Nusantara Coorporate Learning and Development (BCL&D) organized a workshop on Intellectual Property Rights on 16 April 2021. The aim of the workshop is to socialize several steps and regulations on the process of registering Intellectual Property Rights for BINUS Faculty Members.
The workshop's speakers were Dr. Eng. Nico Surantha, M.T., the Manager of Technology Transfer and Commercialization, along with Elioenai Sitepu, M.Sc., Ph.D., Research Product Commercialization Section Head. The workshop was organized successfully with high enthusiasm from the BINUS Faculty Members.
The workshop was closed by Vice Rector of Research and Technology Transfer BINUS University, Prof. Dr. Tirta N. Mursitama, Ph.D. We are very hopeful that all Faculy Members can improve research capacity related to product development and commercialization for a better Nusantara.
_______________________________
ᴅᴀᴛᴀ ᴀɴᴀʟʏᴛɪᴄ ᴀɴᴅ ᴘᴜʙʟɪᴄ ᴇɴɢᴀɢᴇᴍᴇɴᴛ
🅁🅃🅃 🄱🄸🄽🅄🅂