Bio-Tech Giant Plantain of Pisang Torpedo Listed on Business Innovation Center 2020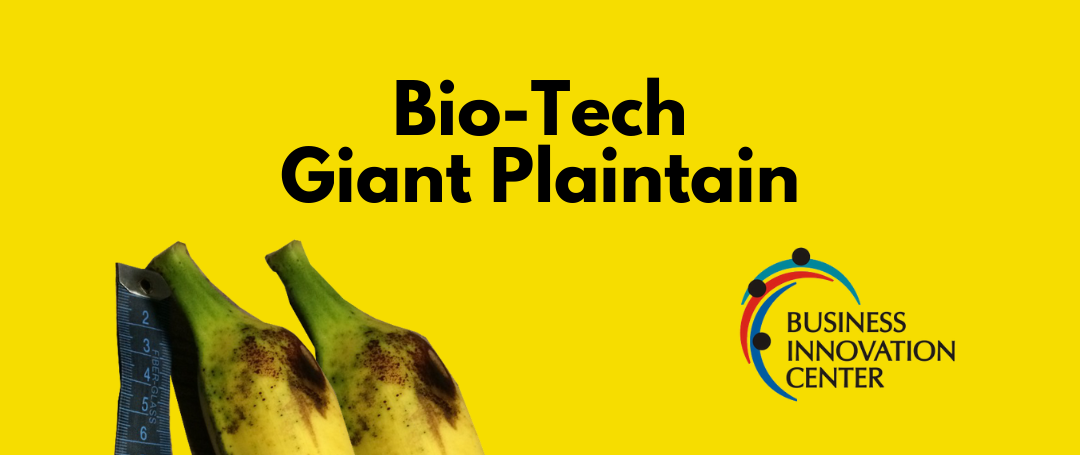 Plaintain Banana of Pisang Torpedo has successfully listed on Bussiness Innovation Center Indonesia as a plaintain that is produced from somaclonal variation of plaintain banana plantlets in tissue culture.
Tissue culture technology has become the mainstay in the effort to industrialize agricultural and horticultural products. Pisang Torpedo has doubled the weight of an ordinari plaintain banana to 630 – 1000 gram. Mass production of this plaintain seedling can be done at any time regardless of the season. Seedling from tissue culture are free from bacterial and fusarium wilt. Nurseries can be done in labolatories and greenhouses.
Pisang Torpedo is a research product from Research Interest Group Leader of Food Biotechnology from Research and Technology Transfer BINUS University, Dr. Nesti F. Sianipar, S.P., M.Si., along with Food Technology Faculty Member Khoirunnisa Assidqi, S.Pi., M.Si. and Vice Rector of Research and Technology Transfer Prof. Dr. Tirta N. Mursitama, Ph.D. It has now listed on the book of Business Innovation Center of Indonesia 2020.
__________________________
ᴅᴀᴛᴀ ᴀɴᴀʟʏᴛɪᴄ ᴀɴᴅ ᴘᴜʙʟɪᴄ ᴇɴɢᴀɢᴇᴍᴇɴᴛ
🅁🅃🅃 🄱🄸🄽🅄🅂