Student Research Festival 2021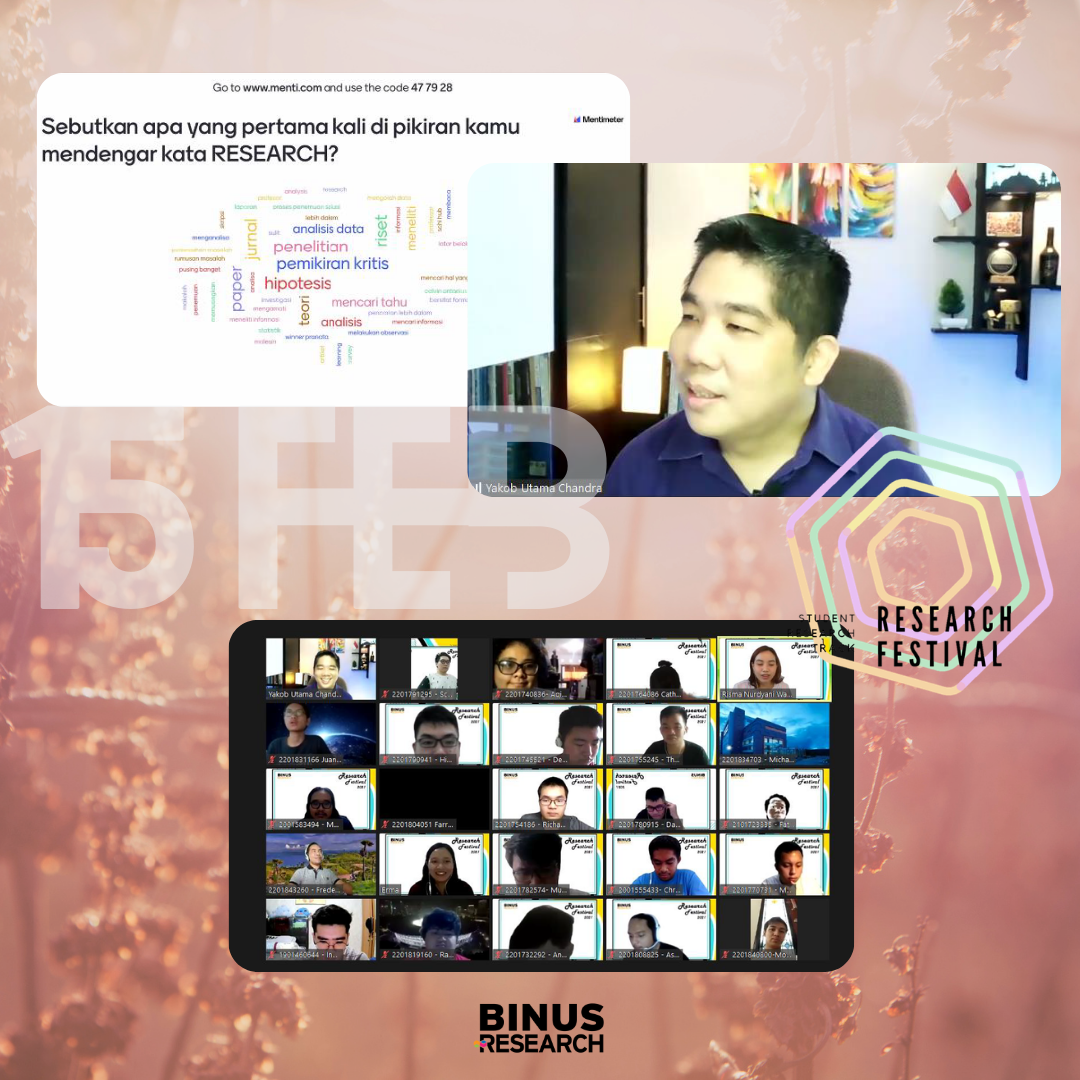 Binus Research organized a Student Research Festival from 15 February 2021 to 25 February 2021. The event was aimed to add more knowledge to Binusian in organizing their undergraduate research.
The event invited four Binus Faculty Members to share their knowledge on four webinars.  The first webinar titled Introduction to Research was presented by Information System Lecturer, Yakob Utama Chandra, S.E., MMSI., on 15 February 2021. The second titled the Easy Way to Find Research Ideas  was presented by Information Technology Lecturer, Brilly Andro Makalew, S.Kom., M.T.I. on 17 February 2021. Industrial Technology Lecturer, Christian Harito, Ph.D., presented How to use Mendeley Citation on the third webinar on 19 February 2021 and Rangga Aditya, Ph.D., International Relations Lecturer, presented How to Write Research Background on the fourth webinar on 25 February 2021.
The Students attended enthusiastly to the webinars. It was showed by the significant number of the students attending the webinar and also participating in questions and answers section.
______________________
ᴅᴀᴛᴀ ᴀɴᴀʟʏᴛɪᴄ ᴀɴᴅ ᴘᴜʙʟɪᴄ ᴇɴɢᴀɢᴇᴍᴇɴᴛ
🅁🅃🅃 🄱🄸🄽🅄🅂