Research Track Motivation Training – When Enrichment Program Research Track is Not your Default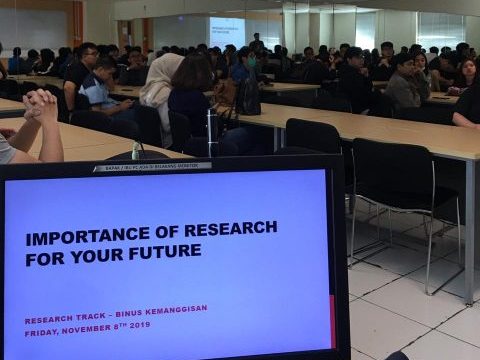 Enrolling into Enrichment Program Research Track may not be the student's default choice. Sometimes they are obliged to switch from other tracks to Research Track because of a range of reasons. This means that they may feel forced to do their supposed work in Research Track, which may restrain the student from doing their best and to show their full capability.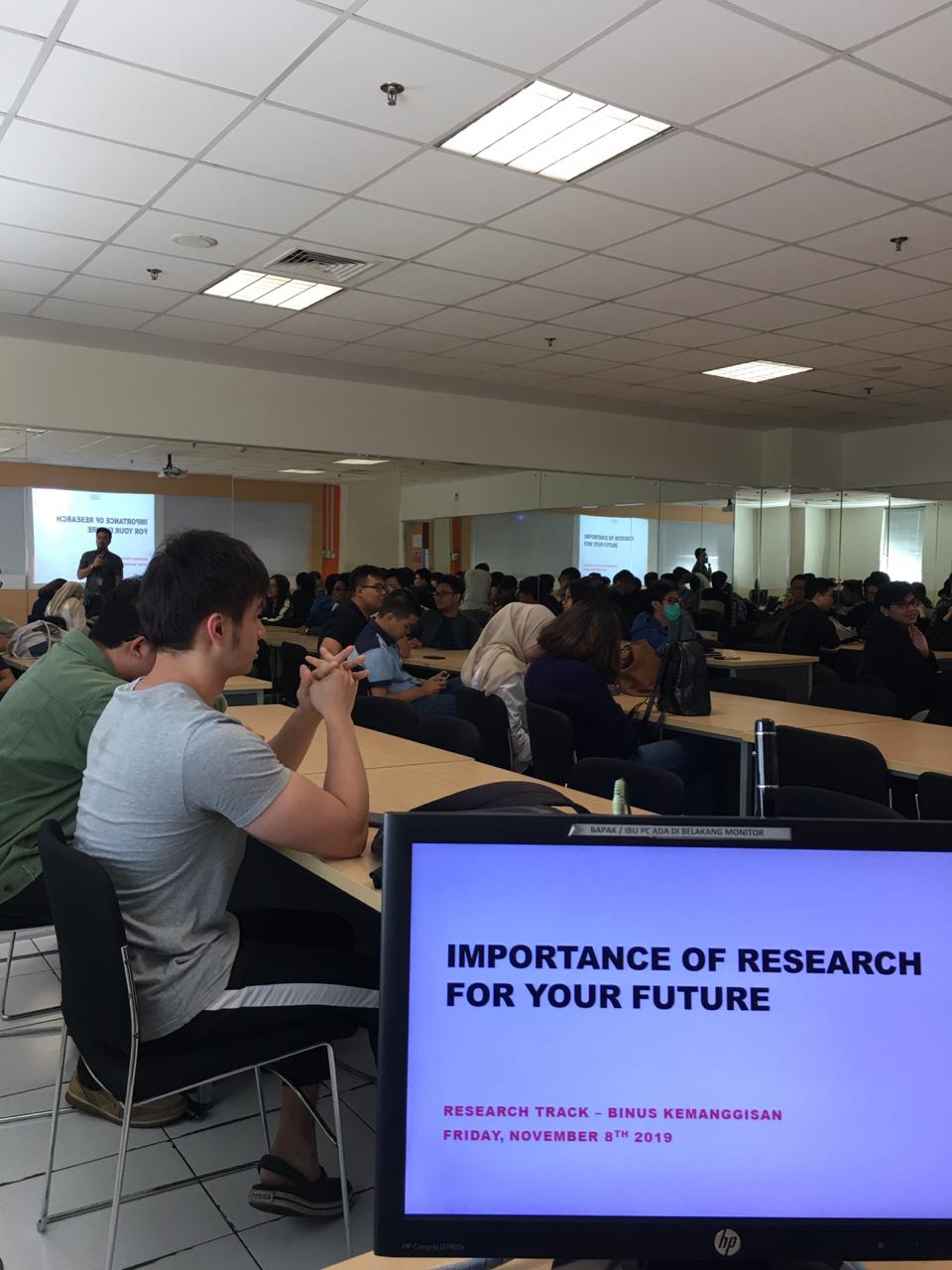 Since all students should be able to do their best, Student Research section in RTTO Binus conducted a short motivation training with a goal to improve the awareness on the benefit of research for their future. The attendees of this training are those who switched their track to Research Track for their enrollment in the Odd 2019/2020 semester. This training was divided into two sessions. The first sessions was a presentation on the benefit of research for the students, along with the tips and trick on how to excel in research track and impress both their supervisors and themselves. The second session was a discussion session where every students are allowed to express and communicate their problems, issues, and obstacles. All the discussion result are recorded and will be followed-up.
________________________
ᴅᴀᴛᴀ ᴀɴᴀʟʏᴛɪᴄs ᴀɴᴅ ᴘᴜʙʟɪᴄ ᴇɴɢᴀɢᴇᴍᴇɴᴛ
2019
Website https://research.binus.ac.id
WhatsApps +628195446688
Twitter www.twitter.com/binusresearch
FacebookPage www.facebook.com/binusresearch
Youtube bit.ly/BinusResearch#vr5rttbinus #student research #researchtrack