Binus Joint International Conference: ICOBIRD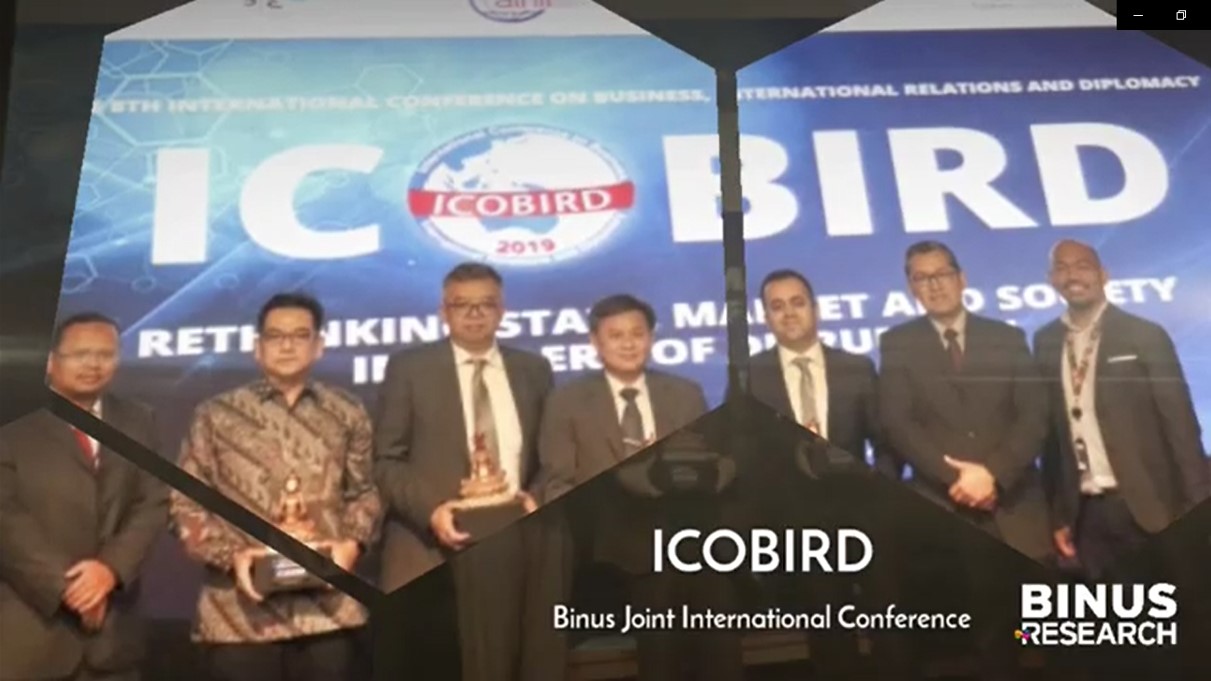 The 8th International Conference on Business, International Relations, and Diplomacy (ICOBIRD) 2019 will be held on October 7-8, 2019 in the capital city of Jakarta, Indonesia.
This conference is hosted by the International Relations Department of Bina Nusantara University in collaboration with the Indonesian Association for International Relations
________________
ᴅᴀᴛᴀ ᴀɴᴀʟʏᴛɪᴄs ᴀɴᴅ ᴘᴜʙʟɪᴄ ᴇɴɢᴀɢᴇᴍᴇɴᴛ
🅁🅃🅃 🄱🄸🄽🅄🅂
Video Content Reviewer: Prof. Dr. Tirta N. Mursitama, Nurlina, S.Kom., M.M., Moch. Faisal Karim, Ph.D.
Video Content Editor: Haryo Sutanto, S.S.
Video Content Advisor: Brilly Andro Makalew, M.T.I.
#icobird #internationalconference #fosteringandempowering
Instagram www.instagram.com/binusresearch
WhatsApps +628195446688
Twitter www.twitter.com/binusresearch
FacebookPage www.facebook.com/binusresearch