FGD for AI Research Collaboration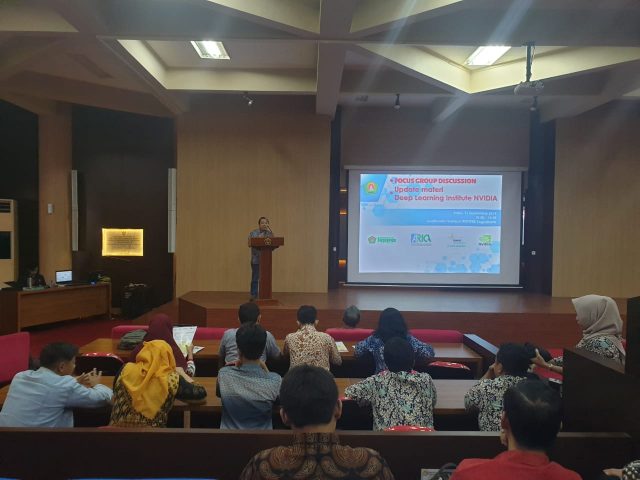 BINUS AI R&D Center together with INSTIPER initiate a focus group discussion to accelerate research collaboration in AI, especially for universities in Central Java. The event was held at INSTIPER, 11 September 2019. Invited to the discussion were representatives from Atma Jaya University Yogyakarta, Diponegoro University, Mercu Buana University, Respati University, Sanata Dharma University, Satya Wacana Christian University, STMIK AKAKOM, and Universitas Islam Indonesia.
The discussions were started with the introduction of new courses in Deep Learning for Multiple Data Type and Natural Language Processing. Afterward, each invited university updates about their current research in AI. One of the research highlighted in the discussion is the development of Intelligent Crane Grabber that use Deep Learning to automatically sort oil palm fruits. Lastly, all participants discussed the strategy to align the AI research from each university.