About AI R&D Center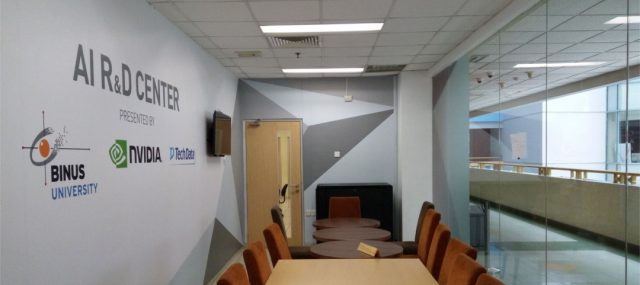 Artificial Intelligence Research and Development Center (AIRDC) aims to accelerate research and development of AI in Indonesia. To achieve this goal, AIRDC opens up collaboration in Artificial Intelligence (AI) research between academics and industries. The researches conducted in AIRDC will be focused on the use of state-of-the-art technique in AI, called as Deep Learning, to solve various challenging problems.
AIRDC also holds numerous AI workshops to accelerate the spread of AI knowledge in Indonesia. These workshops are run in collaboration with NVIDIA Deep Learning Institute, offering hands-on training for students, academics, and industries who seeks for a solution of real-life problems with deep learning.
Vision:
To be the best university research center by conducting innovative and sustainable world-class research in Artificial Intelligence.
Mission:
Providing a conducive research center for researchers and students that foster excellence in collaboration and innovation by conducting professional services with an emphasis on application of Artificial Intelligence.