Launching of The Premiere AI R&D in Indonesia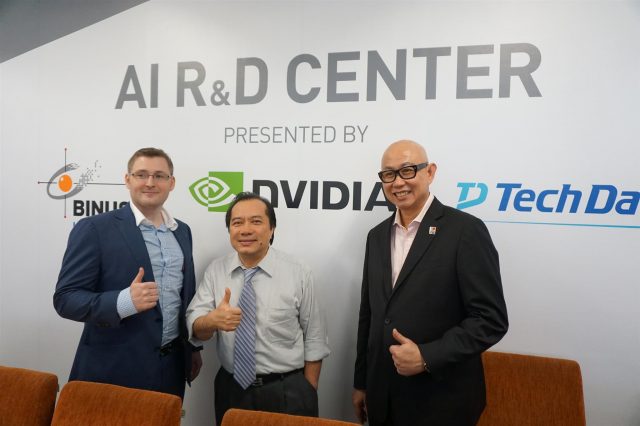 In collaboration with NVIDIA, Bina Nusantara University launched the first ArtificiaI Intelligence (AI) R&D Center in Indonesia. This center aims to facilitate students, academics, and industries to speed-up their researches in AI.
The launching ceremony was held on 28 August 2017 at Foodcourt Hall, Anggrek Campus, Bina Nusantara University. This ceremony was opened by the speech of Raymond Teh, Vice President of sales and marketing, NVIDIA Asia Pacific region.
"Today, we stand at the beginning of the AI computing era, ignited by a new computing model, GPU deep learning. This new model — where deep neural networks are trained to recognize patterns from massive amounts of data — has proven to be 'unreasonably' effective at solving some of the most complex problems in computer science. In this era, software writes itself and machines learn. Soon, hundreds of billions of devices will be infused with intelligence. AI will revolutionize every industry. NVIDIA provides the products and solutions to power this revolution," said Raymond Teh in his opening speech.
Here are the coverage videos of the launching ceremony: