BINUS Supercomputing Cluster at AI R&D Center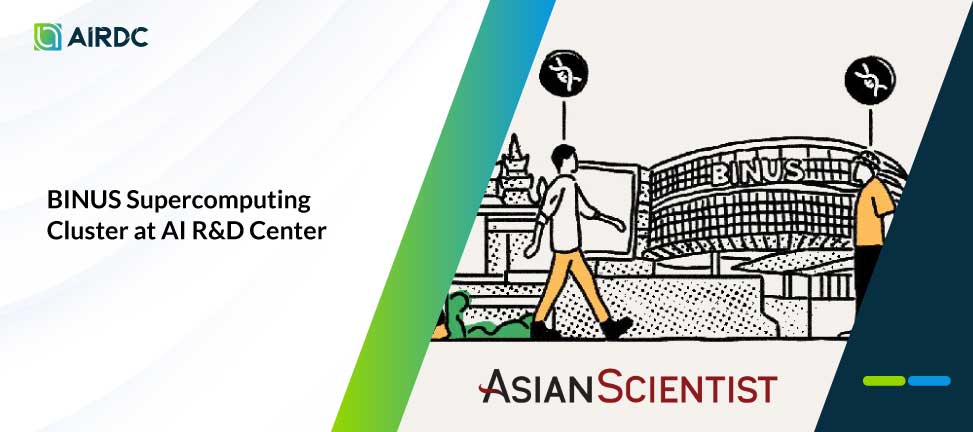 Writer Andre Encarnacion
Supercomputer's name: BINUS Supercomputing Cluster
Location: Bina Nusantara (BINUS) University AI R&D Center, Jakarta, Indonesia
Fast facts: Developed to service BINUS University's genomics and deep learning needs, this workhorse is used in research projects tackling everything from cancer biomarkers to distance learning. With its versatility, the cluster is poised to propel BINUS University into a center for collaborative biomedical and artificial intelligence (AI)-focused research in all of Indonesia.
Top speed: 25.78 teraFLOPS
Compute cores: 34 Intel Xeon CPUs
Accelerators: 11,712 NVIDIA Tesla and GeForce GPUs
Highlights: The BINUS AI R&D Center team recently used this cluster to process the first genome-wide association study for the Indonesian population, which aimed to discover the relationship between specific genetic variations and the country's most serious diseases. Although Indonesia has the fourth largest population in the world, with over 270 million people spanning 1,340 different ethnic groups, its people remain underrepresented in global genetics studies.
This article has been created and published by asianscientist.com – Read Full Article