AI on Smart Factory System, Collaboration With PT. Samjin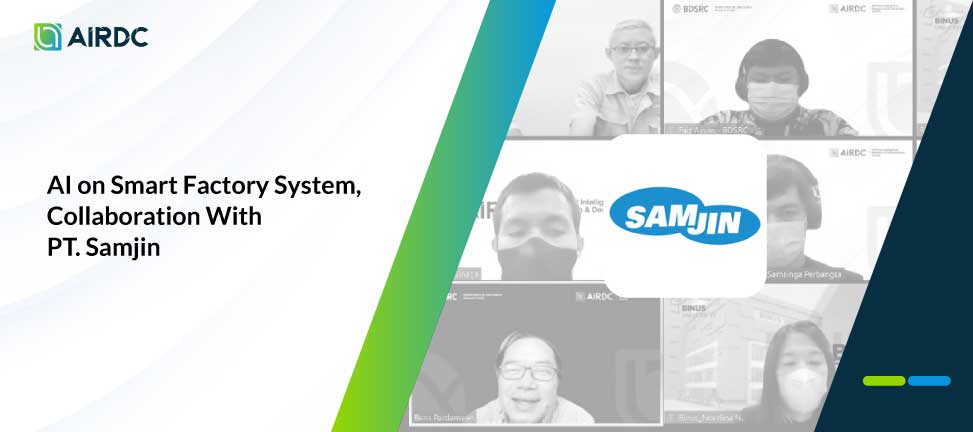 On Monday, 18 April 2022, BINUS University's Artificial Intelligence Research & Development Center (AIRDC) had a virtual meeting with Mr. Hari Pratjoyo & Mr. Yudi as the representative of the Research & Development division team of PT. Samjin.
PT. Samjin is a South Korean company engaged in electronics manufacturing that produces Remote Controllers and IoT devices.
The meeting facilitated by Research & Technology Transfer Office (RTTO) BINUS University is intended as a first step to discuss the possibility of cooperation that can be carried out between PT. Samjin and AIRDC BINUS University.
On this occasion, Dr. Bens Pardamean the head of AIRDC, and the team discuss the possible things that can be made in this cooperation related to the development and implementation of the Smart Factory System based on Artificial Intelligence at PT. Samjin.