DLI Ambassador Workshop With School of Computer Science BINUS University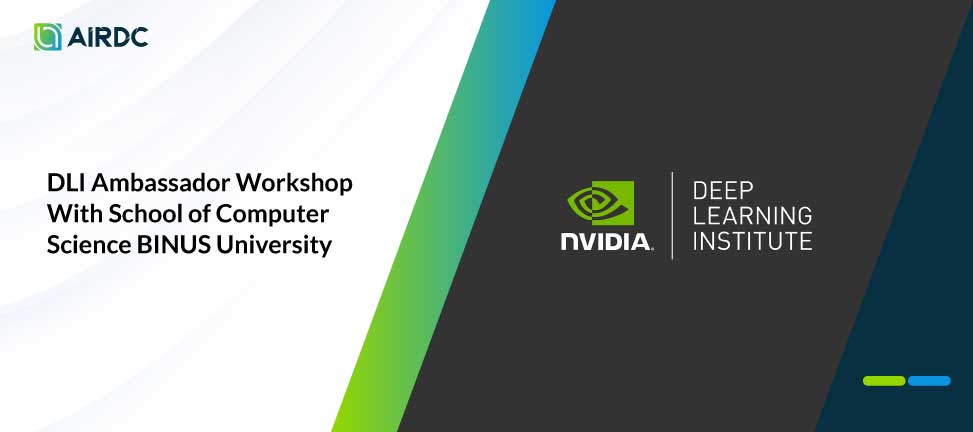 After being delayed due to the COVID-19 pandemic in the last two years, on March 24, 2022, the Artificial Intelligence Research & Development Center (AIRDC) BINUS University held another DLI Ambassador Workshop for academics.
In collaboration with BINUS University's School of Computer Science (SoCS), this DLI virtual workshop was attended by 30 participants consisting of MTI students.
The event opened with remarks from Dr. Ir. Derwin Suhartono, S. Kom., MTI. as Chair of the Computer Science Department at BINUS University.
This DLI workshop covers a fundamental of AI in Computer Vision, especially the modern technique of AI called as Deep Learning, this activity also helps participants understand the basic concepts of deep learning, as well as coding techniques to build simple AI for image classification. The teaching materials in this workshop were delivered by Gregorius Nathanael Elwirehardja, a representative from AIRDC as a DLI Training Instructor certified by NVIDIA.