Artificial Intelligence and Agricultural 4.0 on Industry Forum Parallel Session ICOBAR 2021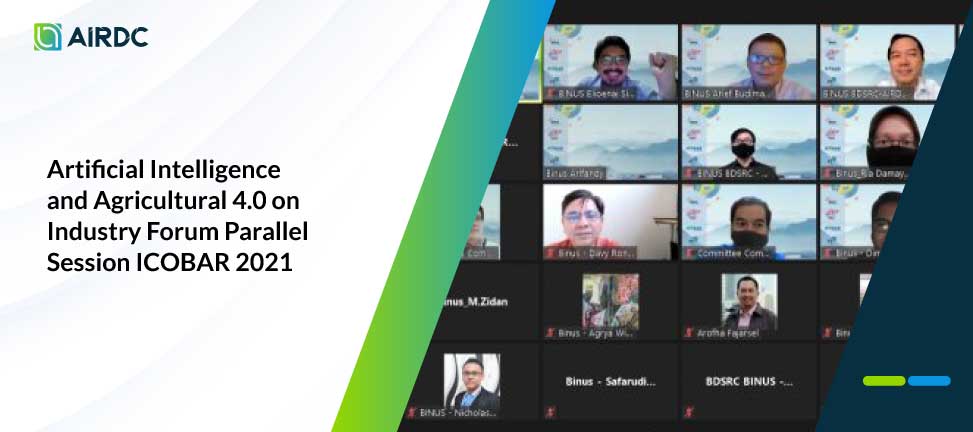 On 24th – 25th June 2021, BINUS University virtually held the 3rd International Conference on Biospheric Harmony Advanced Research (ICOBAR 2021), with the topic "Sustainable Innovation: Science and Technology to Foster and Empower Society".
There are several agendas in this conference, which are ICOBAR Presentation Session, Keynote Speaker, and Industry Forum Parallel Session. There are also several online booths for researchers to show their research products to ICOBAR participants whether from various academia, industries, research institutions, R&D enterprise services, and governmental organizations.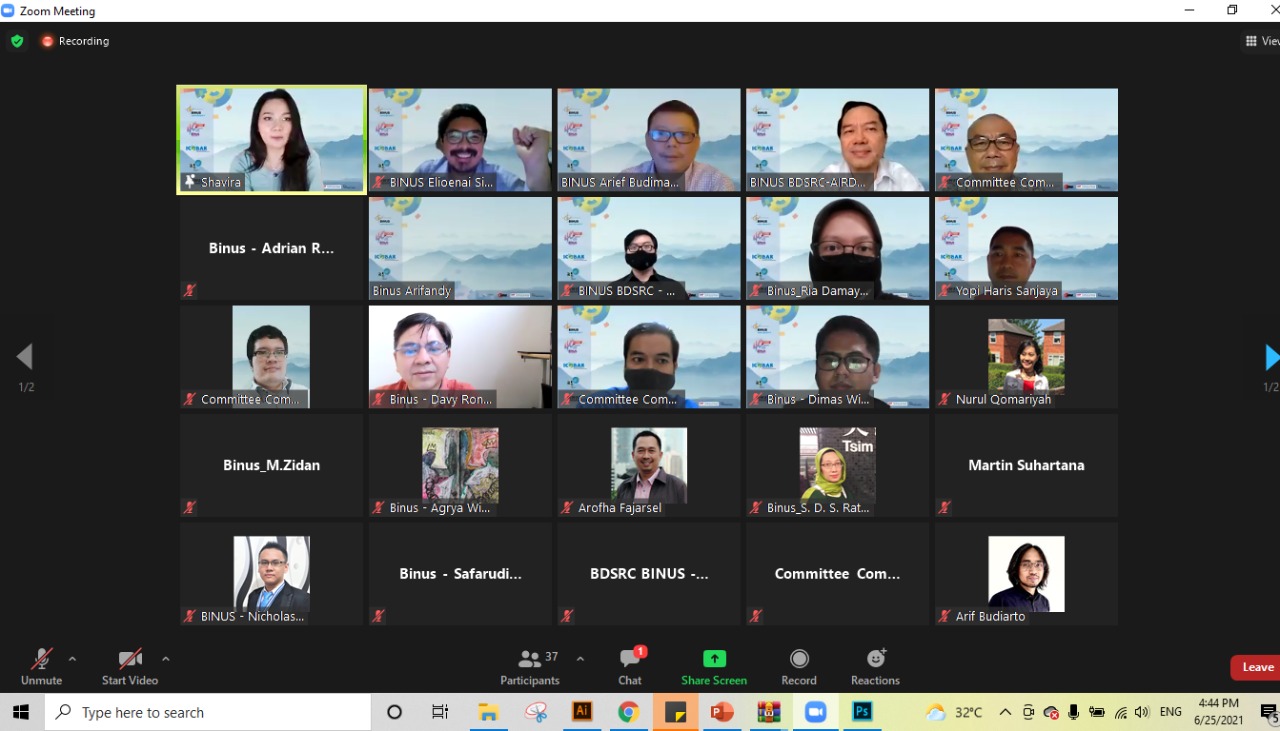 Artificial Intelligence Research & Development Center (AIRDC) represented by the Director of the Center, Dr. Bens Pardamean on the Industry Forum Parallel Session. The Industry Forum consists of four online sessions where experts from academia and industry could exchange views and experiences on particular issues.
Participated as one of the speakers in Session 4: "Agriculture 4.0" on 25th June 2021, Dr. Bens started the session with the presentation titled "Artificial Intelligence (AI) for Precision Agriculture". He conveyed how AI as a technology can be implemented to support precision agriculture and Good Agricultural Practice (GAP) in achieving Agriculture 4.0.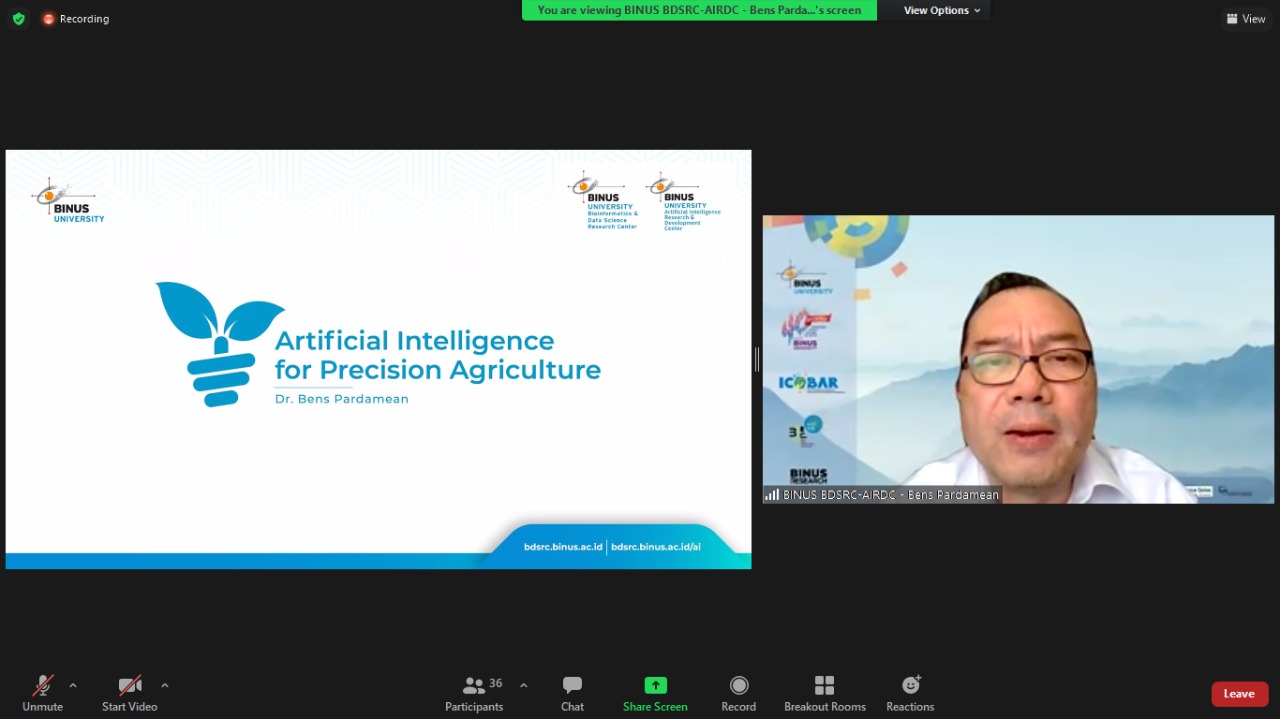 On this occasion is explained that GAP is applied through sustainable agricultural methods, including economically and efficiently to guarantee food security, food safety, and food quality. The implementation of precision agriculture and technology is aimed at reducing the environmental impact of production, providing the necessary information to verify the origin, as well as to introducing automation and robotics.
The use of AI in the agricultural sector can take many forms. As told by Dr. Bens, based on the collaboration that AIRDC has carried out with many agriculture companies, AI can be implemented as a mechanization system, early detection system, yield prediction, and recommendation system. Its use has been implemented in the agriculture sector such as coffee, oil palm, pineapple, etc.
While the other speakers, Dr. Arief S. Budiman from Master of Industrial Engineering BINUS University talked about "Smart, Low-Cost, Self-Sufficient Drying, and Storage Systems for Indonesia Agriculture 4.0". And then Mr. Sugiarto Romelli from PT Impack complemented the session with his presentation entitled "Impack is Impacting Life – Food Security, Resilience, and Sustainability for Indonesia".