DLI Diponegoro University, Semarang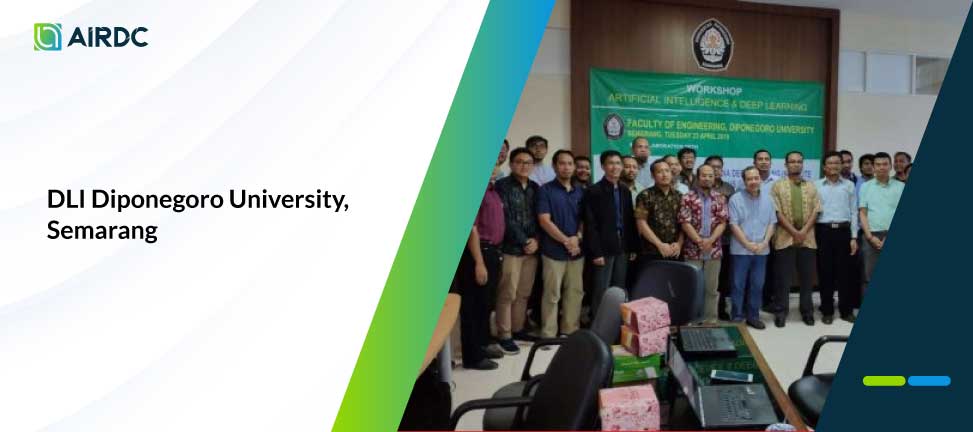 We have successfully held the first DLI Ambassador in 2019, in collaboration with Diponegoro University. This event was held at the Auditorium Hall of Engineering Faculty on 23rd April 2019. There were 35 participants involved and the majority of them are faculty members and researchers from engineering departments such as mechanical engineering, electrical engineering, civil engineering, and so on.
This was the very first time for some of the participants to know and try to develop a deep learning model for computer vision. By doing this hands-on workshop, eventually they can relate the capability of deep learning method for computer vision with their use cases. There is a high demand from them to held another round of workshop with other angels such as Natural Language Processing (NLP) or Signal Processing. This event hopefully can trigger more research collaboration between Diponegoro University and AI R&D Center.