DLI Ambassador Workshop with Universitas Diponegoro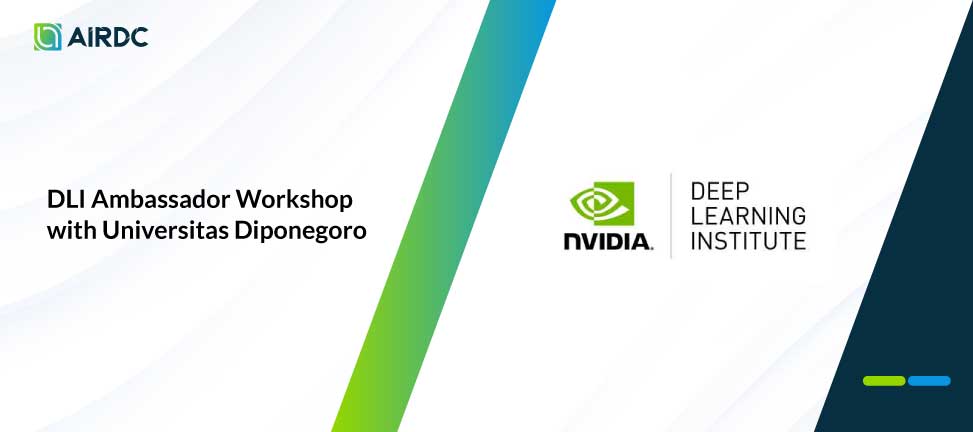 As one of the activity series regarding the establishment of NVIDIA AI R&D Center, a full-day Ambassador Program Training of Deep Learning will be held on Tuesday, 23 April 2019, at Center for Bimomechanics, Biomaterial, Biomechatronics and Biosignal Processing (CBIOM3S), Universitas Diponegoro, Tembalang. This training will be comprised of three sessions related to The NVIDIA Deep Learning GPU Training System (DIGITS).
The NVIDIA Deep Learning Institute (DLI) with AI R&D Center BINUS University, and Universitas Diponegoro offers hands-on training for developers, data scientists, and researchers looking to solve the world's most challenging problems with deep learning.
In this course, the participant will learn the basics of deep learning by training and deploying neural networks. Explore the fundamentals of deep learning by training neural networks and using results to improve performance and capabilities. The participant will learn how to:
Implement common deep learning workflows, such as image classification and object detection
Experiment with data, training parameters, network structure, and other strategies to increase performance and capability
Deploy your neural networks to start solving real-world problems
Upon completion, the participant will be able to start solving problems on your own with deep learning.