AI Research Discussion with Oil Palm Industries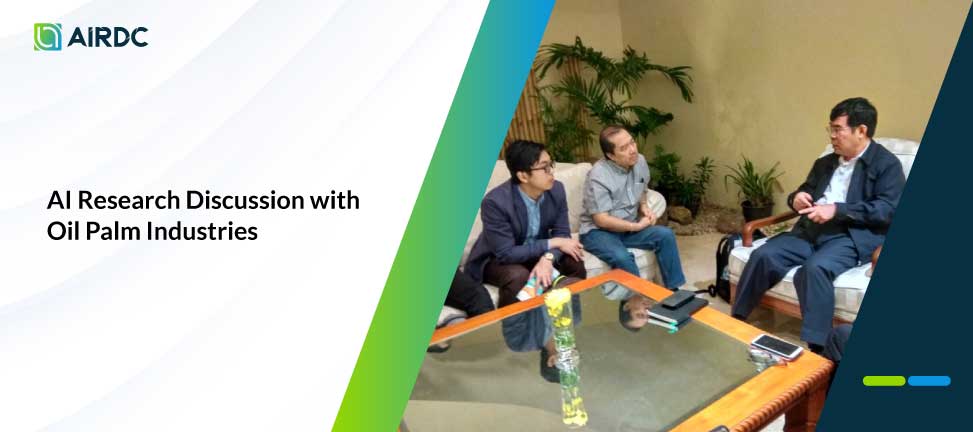 Together with INSTIPER AIRICA (AI Research and Innovation Center for Agroindustry), BINUS AI R&D Center visited three oil palm companies: PT. Bumitama Gunajaya Agro (BGA), PT. Sinar Mas Agro Resources and Technology (SMART), and PT. Astra Agro Lestari. The goal of these visitations is to empower oil palm industries with AI through research collaboration. The AIRICA – AI R&D Center team was led by Dr. Harsa Wardana, Director of AIRICA and Vice Rector I of INSTIPER, together with Dr. Bens Pardamean, Director of BINUS AI R&D Center.
From the discussions, there were two recurring points emerged. The first point is the importance of AI research in oil palm genomics. This point is critical for Indonesia oil palm industries to stay competitive in international market. The second point is the strategy to adopt AI for more automation in oil palm plantation. By improving automation, oil palm companies can cut cost production significantly, which leads to more profit.