BGI Workshop of Biomedical and Genomics Science for Indonesia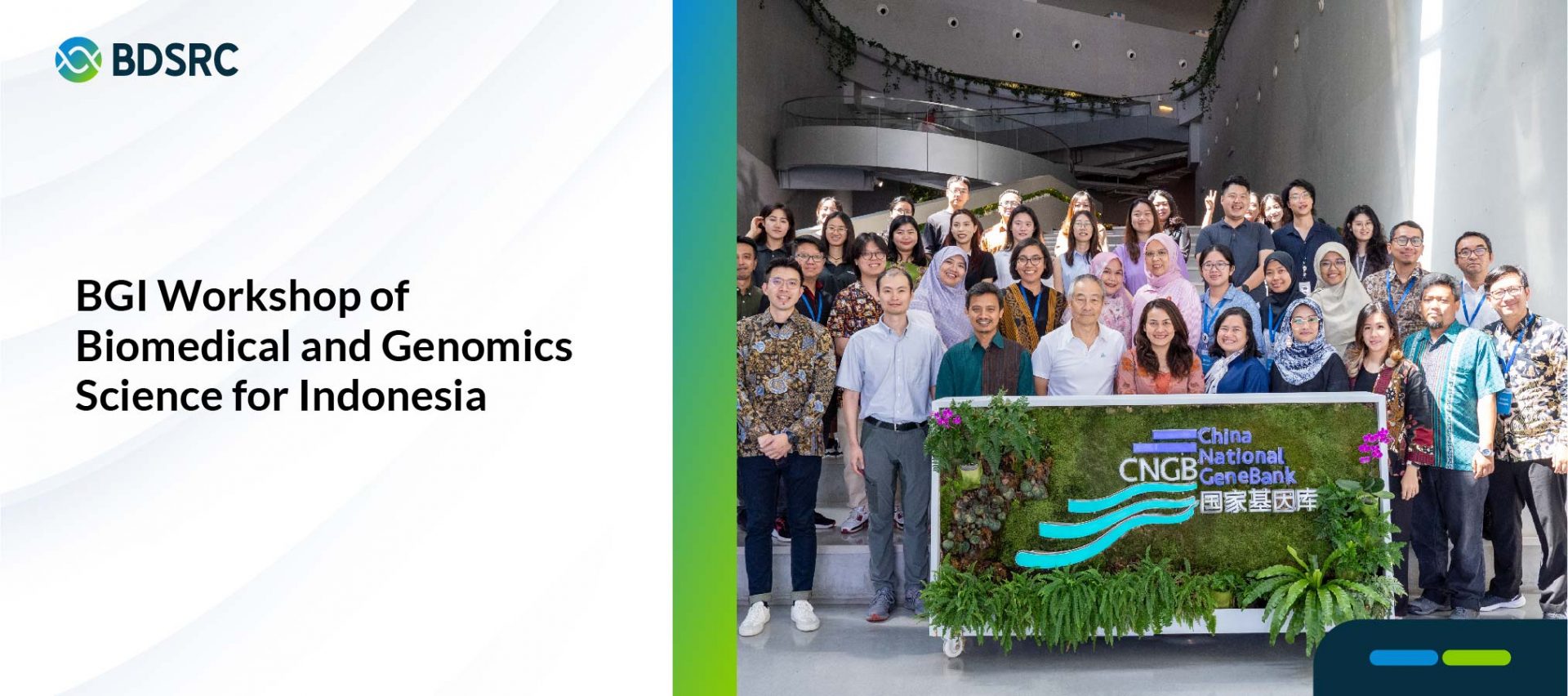 The Beijing Genomics Institute (BGI), a renowned institution based in China, specializing in various fields related to biomedicine, genomics, and bioinformatics, organized a significant biomedical and genomics workshop for Indonesia in the year 2023.
The workshop was divided into several batches, and in collaboration with the Satriabudi Dharma Setia Foundation (YSDS), the Bioinformatics & Data Science Research Center (BDSRC) had the privilege to participate in Batch 2 of this workshop, which took place from July 31 to August 9, 2023, in the city of Shenzhen, China. Representing BDSRC, Gregorius Natanael Elwirehardja attended the workshop, traveling to Shenzhen alongside doctors and researchers from various hospitals and educational institutions in Indonesia.
The series of events commenced on July 31 at the BGI Meisha Center, where Jeremy Cao, the General Manager for BGI Asia Pacific, introduced the attendees to BGI's mission. Dr. Yin Ye, the Chief Executive Officer (CEO) of BGI Group, delivered a welcoming address. Subsequently, the participants visited the China National Gene Bank (CNGB) to take a tour of its facilities, including the biorepository, digitalization platform, and data center. This provided the participants with insights into CNGB's operations. Following this, the participants proceeded to BGI BioVerse to witness BGI's notable agricultural research projects, such as perennial rice cultivation.
On the second day, August 1, 2023, the participants engaged in informative sessions held at CNGB. The topics covered included an overview of CNGB and its three constituent facilities, along with an introduction to STOmics. The attendees also had the opportunity to explore BGI's new offices and were warmly welcomed at a welcome dinner.
The activities on the third day, August 2, 2023, included presentations on BGI's portfolio. This encompassed various areas such as Non-Invasive Prenatal Testing (NIPT), Thalassemia research, cancer studies, and respiratory disease investigations.
On August 3 and 4, 2023, the participants received hands-on training in wet lab techniques at BGI 2nd Office. The training activities covered PCR Lab Tour, DNA extraction, DNA Nano Ball creation, and an introduction to utilizing BGI's sequencing equipment, specifically MGISEQ and DNBSEQ types.
The workshop continued on August 7, 2023, at CNGB, with a focus on understanding BGI's roles and an introduction to the field of bioinformatics. The sixth day of training they provided insights into various activities conducted by BGI in this field, including training programs, genetic counseling, and the general workflow of bioinformatics analysis at BGI.
August 8, 2023, marked the discussion of BGI's advancements in methods and technologies. Topics ranged from BGI-XOME for Whole Exome Sequencing (WES) data analysis, and applications of Halos technology, to Tumor-Infiltrating Lymphocyte (TIL) therapy.
The subject matter returned on August 9, 2023, with a focus on gene therapy for hemoglobinopathy. The final day's discussions covered BGI's international alliances and economic partnerships through the Life Sciences Economic Alliance (LSEA), highlighting BGI's achievements in protein engineering, artificial intelligence models for the human genome, and more.
The official workshop activities concluded on August 9, 2023, with a closing ceremony hosted by Jeremy Cao and attended by the chairman and founder of BGI, Wang Jian.
The participants gained extensive insights into various aspects of BGI's work. It is hoped that this initiative will foster closer research collaboration and equip Indonesian researchers and doctors with the knowledge to advance genomic research in Indonesia.