Mapping of Genotyping Result for DNAku Skin Health Module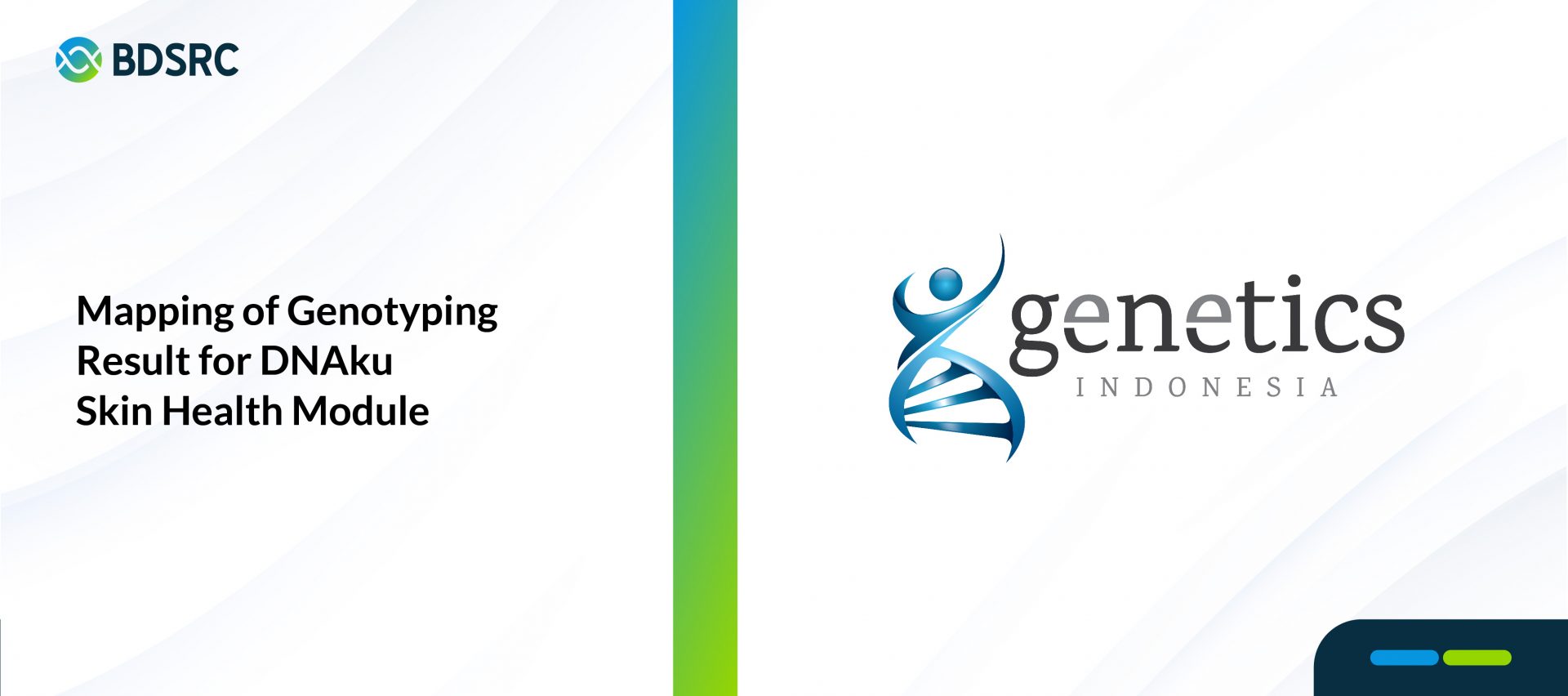 As a further follow-up to the DNAku module developed by PT Genetics Indonesia (GI) and BDSRC, BDSRC had developed a pipeline for polygenic risk score model for skin-related phenotypes. The PRS was built using a knowledge base of variants for skin traits collected by BDSRC and PT GI. 
The validation of the model was done on genetic samples collected by PT GI so that the scoring for each trait can be reformulated more carefully for Indonesia samples. Besides, an information system adopted in this PRS model is currently used by DNAku to the skin health module in PT GI.