Mentoring Development of Promotional Media with Dinas Kesehatan DKI Jakarta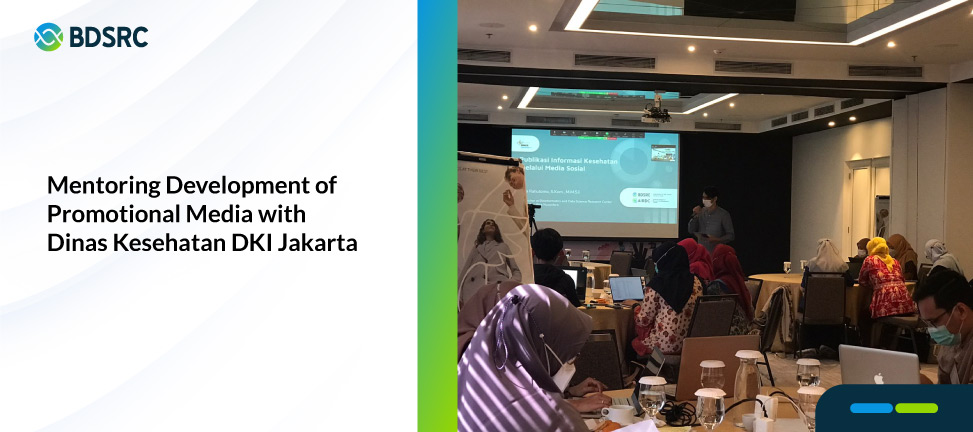 The Bioinformatics & Data Science Research Center (BDSRC) BINUS University was invited as one of the speakers in the Mentoring on Promotional Media Development, an event organized by the DKI Jakarta Health Office (Dinkes) on Wednesday-Friday (28-30/9) at the Mercure Hotel Batavia Jakarta.
Reza Rahutomo as Research Assistant representing BDSRC spoke at the two sessions of this event which was attended by the health promotion officers of the Dinkes DKI Jakarta.
BDSRC delivered a discussion related to "Data Management as a Source of Health Information to be Published" in the first session of this mentoring. Reza talked about the application of managing health data through various examples of BDSRC research case studies related to health data.
On this occasion, Reza also shared about optimizing the publication of health data information through discussions on Publication of Health Information through Social Media.