41st Anniversary Bina Nusantara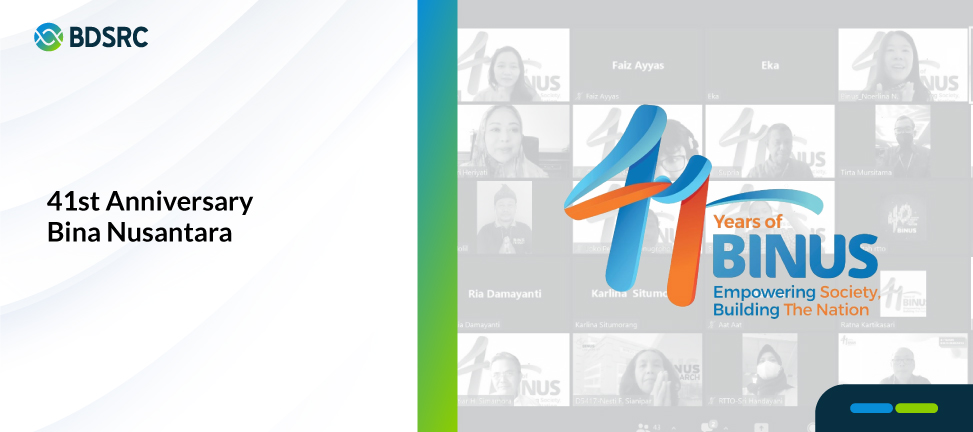 On Friday morning (1/7/2022), members of the Bioinformatics & Data Science Research Center (BDSRC) took part in a prayer agenda in commemoration of the 41st anniversary of Bina Nusantara (BINUS)  which was held virtually by the Research Technology & Transfer Office (RTTO).
Attended by RTTO members, as well as leaders from the Research Center and Research Interest Group, the event took place with a prayer led by Mr. Holil and a speech given by Prof. Tirta Nugraha Mursitama as Vice Rector – Research & Technology Transfer BINUS University.
Happy 41st anniversary. Wishing more success in the upcoming future. All the best for Bina Nusantara!!