Visitation Collaborative Research Project: The Handling of Stunting Toddlers in Serdang Bedagai District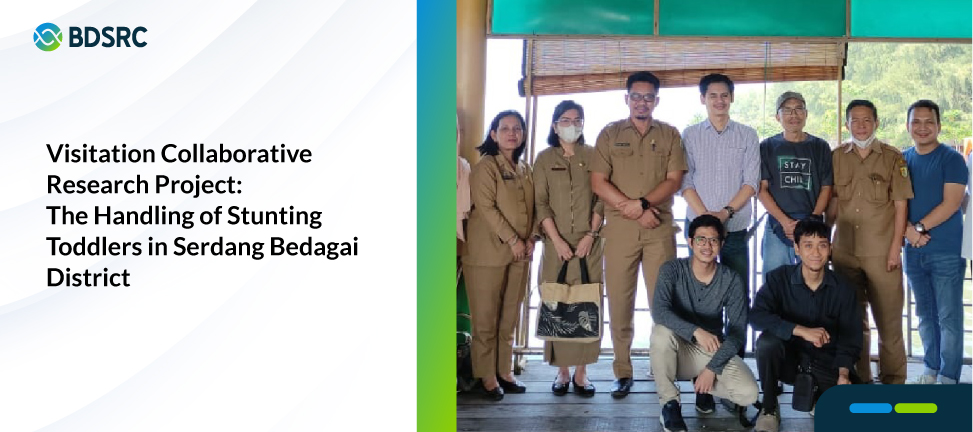 From June 6th – 10th 2022, a team from Bioinformatics & Data Science Research Center (BDSRC) visited the regency of Serdang Bedagai, North Sumatra to observe stunting data management with StuntingDB. The team was led by Reza Rahutomo and consisted of Joko P. Trinugroho, Faisal Asadi, and Rudi Nirwantono.
The visitation was intended to see the progress of data collection and organize consultation for StuntingDB users at the same time. It is a part of the triple helix research project actuations on curing stunting children that were conducted between the Serdang Bedagai District Health Office (Dinas Kesehatan Serdang Bedagai), PT. Mega Medica Pharmaceuticals (PT. MMP), and Bina Nusantara University.
On the first day (June 6th), the team was welcomed by Selamat Hartono, S.K.M, M.K.M. as Head of the Dinkes Serdang Bedagai, Budi S.E. as Chairman of the Development Acceleration Team for Serdang Bedagai Regency, and Asep Aripin as the representative of PT. Akar Rimba.
From June 7th to 9th 2022, the team visited 20 health centers across Serdang Bedagai, accompanied by dr. Roma Dame Pasaribu Kabid of Public Health, Ratna Sari as Kasi of PHealth and Nutrition, and Health Officers from the Dinkes Serdang Bedagai. The team conducted field observations of the data collection process for stunting toddlers carried out by midwives in the Serdang Bedagai Regency.
The visitation was closed with an evaluation meeting at PT. Akar Rimba. The meeting was held to evaluate and overcome the problems found in this collaborative research project.