2022 GECCO Annual Meeting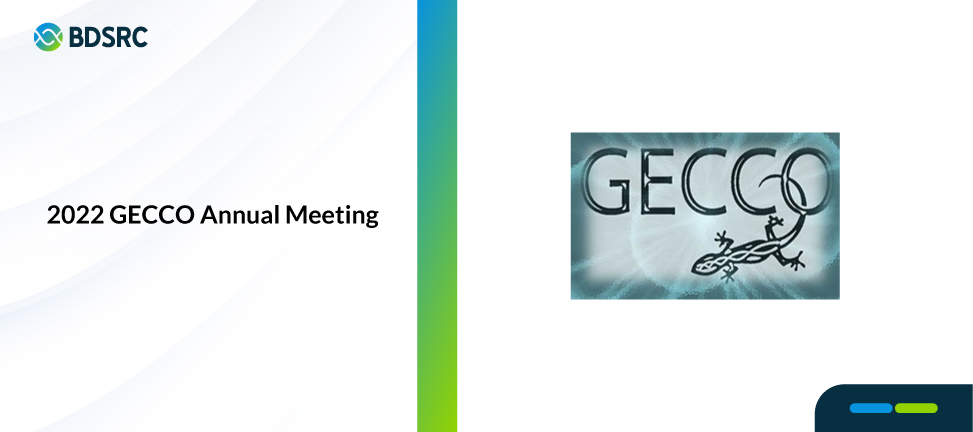 Genetics and Epidemiology of the Colorectal Cancer Consortium (GECCO) held an Annual Meeting on March 24-25, 2022. This meeting intends to update and share all ongoing research with all researchers and discuss future research directions.
As an institution that is part of GECCO, Bioinformatics & Data Science Research Center (BDSRC), BINUS University participated in this edition of the annual meeting. Represented by Dr. Bens Pardamean, Dr. James Baurley, Arif Budiarto, & Joko Trinugroho as participants attended the virtual meeting agenda.
On the first day, the meeting was opened with remarks from Dr. Riki Peters, Professor and Associate Director of the Division of Public Health Sciences at Fred Hutch, which initiated GECCO. The meeting was followed by several panel sessions discussing two main research areas: Colorectal Cancer Targeted DNA Sequencing and Tumor Immune and Spatial Profiling. This session was delivered by several researchers from various institutions within GECCO.
The second day of the meeting covered three topics: Emerging methods and findings from Mendelian randomization studies, functional genomics with a focus on single-cell data, and gene-environment interactions. Similar to the first day, this meeting was also delivered by several researchers from various institutions. The meeting concluded with a discussion of future directions for GxE and germline genetic research efforts.