Research Collaboration with Teguh Murni Hospital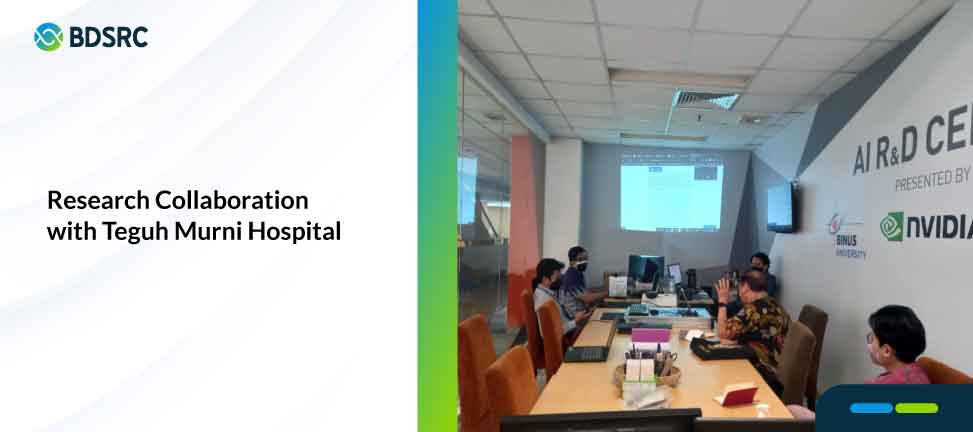 On Monday, January 3, 2022, the Bioinformatics & Data Science Research Center (BDSRC) starts the new year with a visit from Teguh Murni Hospital.
Represented by Wawan Cenggoro, Bharuno Mahesworo, Reza Rahutomo, Alam Hidayat, and the Head of BDSRC, Dr. Bens Pardamean opened the meeting with dr. Denny Tanumihardja, SpRad. The meeting which took place in the AI R&D Center resulted in several potential research collaboration opportunities.
The first is regarding the development of a nodule detector with AI prediction to identify COVID-19 through the results of a patient's lung scan. And the second relates to the identification of the determination of the type of colorectal cancer cells from the results of the patient's 3D CT scan.
The initiation of this research collaboration may be carried out immediately in the near future.