Colorectal Cancer Research on Empowering Festival 2021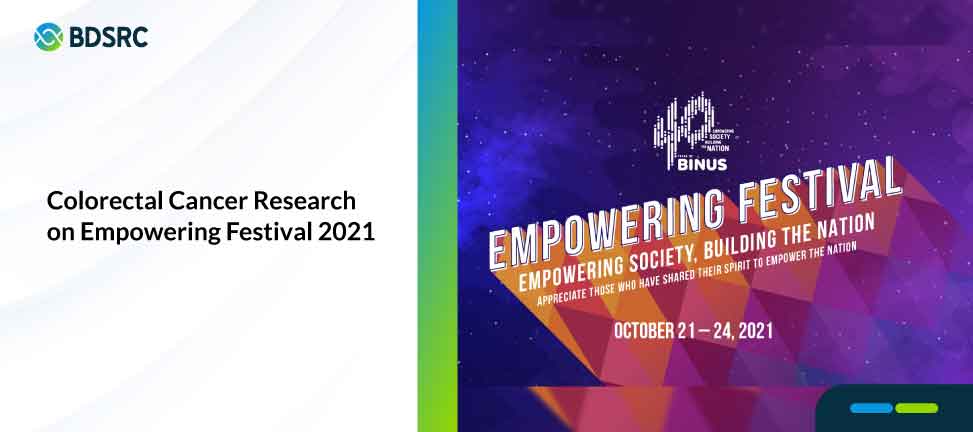 In commemoration of the 40th anniversary, BINUS held the 2021 Empowering Festival. Entitled "Empowering Society, Building The Nation", the Virtual Exhibition which takes place on 21-24 October 2021 presents Startups, Research, Training as well as BINA NUSANTARA's real works & contributions to the Nation.
On this occasion, the Bioinformatics & Data Science Research Center (BDSRC) participated by representing the team from Colorectal Cancer (CRC) Research who was awarded the "40 Contributing Researches" at BINUS University Lustrum.
The CRC Research booth displays the achievements and research journeys that have been obtained. To see more details, visitors can register at Link Register – on Floor 1D go to the Colorectal Cancer Research Booth.