Researchers Reveal Genetic Profile Influences Colorectal Cancer Risk Factors in Indonesia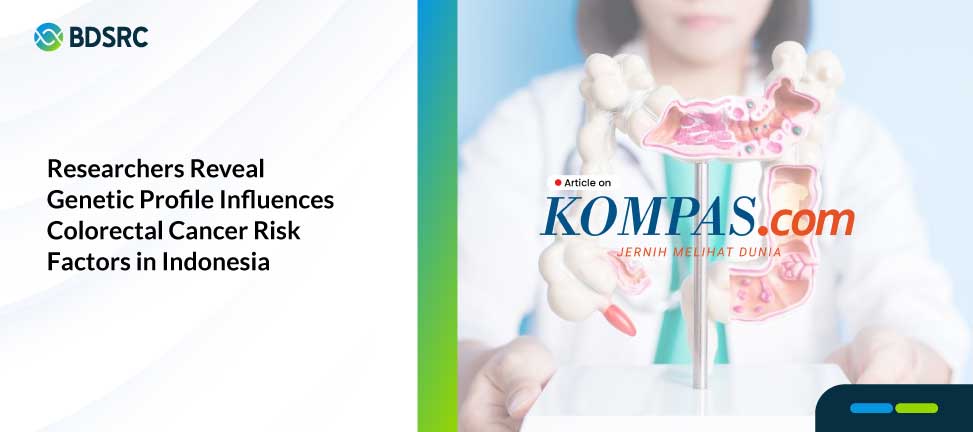 Writer Bestari Kumala Dewi | Editor Bestari Kumala Dewi
Colorectal cancer (CRC) is a common cancer of the colon and rectum in Indonesia, which is currently ranked as the fourth most common cancer case in men and women.
Based on GLOBOCAN 2020 data, the cumulative lifetime risk of CRC growth in Indonesian men is the first among all cancers.
Departing from this, the researchers conducted a study to find out the link between genetic profiles and risk factors for colorectal cancer.
Moreover, most studies related to genetic profiles and increased risk of colorectal cancer, mostly based on the Caucasoid population, and a few Asian populations. In fact, no one has done it yet for the Indonesian population.
Prof. Dr. Irawan Yusuf from Hasanuddin University, Dr. Bens Pardamean, and Dr. James Baurley from the Bioinformatics and Data Science Research Center (BDSRC) Bina Nusantara University then initiated research entitled Genetic Risk Factors for Colorectal Cancer in Multiethnic Indonesian, which was started in 2014.
"As a first step, we recruited patients from several hospitals in Makassar city, which was coordinated by dr. Ronald Lucikooy and dr. Upik Miskad from Hasanuddin University," said Dr. Bens Pardamean to Kompas.com.
This sample collection process took two years to obtain more than 300 participants, consisting of colorectal patients with various stages of development as well as several healthy participants as a comparison group.
Researchers used a questionnaire containing more than 300 questions that each sample had to fill out in terms of health and lifestyle data.
Then, at the same time, researchers must also process blood and tissue samples from each participant who is the genetic source (DNA) of the study to obtain the required DNA.
Dr. Bens said, in this case, the researchers collaborated with the Mochtar Riady Institute of Nanotechnology (MRIN) as the responsible laboratory and then the existing DNA was sent to a laboratory in New Jersey, United States for processing to obtain the genetic profile of each participant.
"The reason we sent DNA samples abroad was that there was no laboratory that could carry out the DNA reading process that we needed in Indonesia at that time," explained Dr. Bens.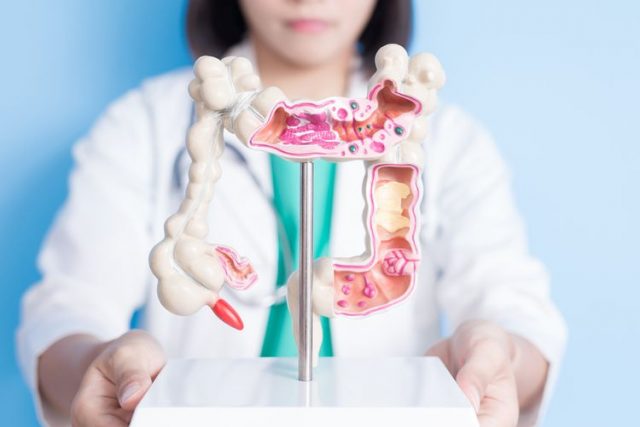 "The DNA delivery process has received official permission from the government through the issuance of a Material Transfer Agreement issued by the Ministry of Health," he added.
The last stage of this series of research is to carry out a bioinformatics analysis carried out by the BDSRC team in collaboration with bioinformatics and mathematical science experts at BioRealm and Clemson University in the United States.
"The purpose of our study is to answer whether the genetic profile found in existing studies for other populations is also identical to what we found in the Indonesian population," said Dr. Bens.
The result, this study shows, that some of the genetic profiles that have been found previously are in accordance with the results of this study, meaning that the genetic profile that is associated with an increased risk of developing colorectal cancer in the Caucasoid population is also predicted to have the same effect for the Indonesian population.
Interestingly, according to Dr. Bens, there are some genetic profiles that were found only in this study but have never been found in other studies.
"This indicates the unique characteristics of the Indonesian population and requires a more in-depth study with a larger number of samples," he said.
From this study, the researchers noticed a worrying trend of early onset of colorectal cancer in Indonesia.
This trend indicates that Indonesia needs to develop its national biobank for early screening of colorectal cancer risk factors from patients.
"This monumental work is our contribution to achieving that goal. In the near future, we will conduct a more comprehensive analysis of genetic and environmental interactions associated with colorectal cancer cases in Indonesia, which will require us to increase the number of samples in our data," said Dr. Bens.
The good news is that the addition of this data will be more affordable in the future with the collaboration of researchers and the Genetics Indonesia laboratory so that sending and processing DNA genetic samples abroad is no longer necessary.
"We also need ongoing support from the Indonesian government and hospitals to enrich our data, so we can get a better representation of Indonesia's ethnic diversity," he hoped.
The research has been published in the International Journal Springer Nature Publisher.
–
This article has been created and published by Kompas.com – Read Full Article