2021 GECCO Annual Meeting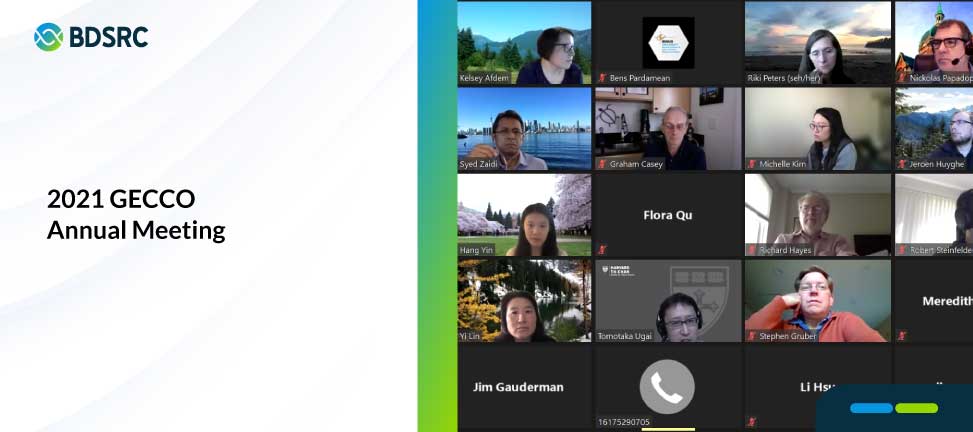 On Thursday, 11 March 2021, three representatives of Bioinformatics & Data Science Research Center (BDSRC), Dr. Bens Pardamean, Dr. James Baurley, and Arif Budiarto, virtually attended the 2021 Genetics and Epidemiology of Colorectal Cancer Consortium (GECCO) Annual Meeting. This two-day meeting is intended to update and share all the ongoing research with all investigators and discuss future directions.
On the first day, sequential panel sessions were held to discuss three main research areas: Colorectal Cancer Targeted DNA Sequencing, Future Directions for GECCO Colorectal Tumor Research, and Immune Components of Colorectal Cancer. These sessions were delivered by several researchers within GECCO. From this first day meeting, BDSRC very fortunate to have another huge collaboration opportunity related to AI implementation for tumor histopathology prediction with a research group from RWTH Aachen, Germany.
On the second day of the meeting, the discussion was focused on the germline mutation and gene-environment analysis of several colorectal cancer risk factors. Similar to the first day, these discussions were also split into three sessions and delivered by several researchers from various institutions. The meeting was concluded by discussing some funding opportunities to expand the GECCO efforts and samples.