Joint Research about Glycosylation Analysis with Universitas Lampung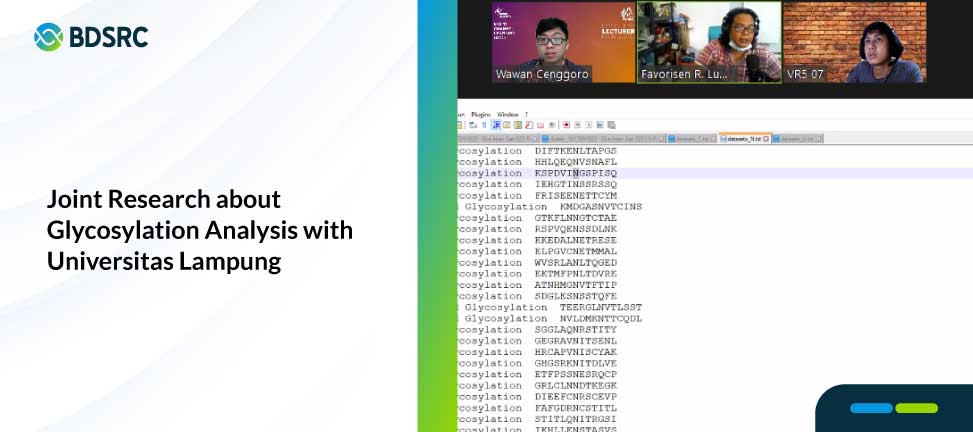 The Bioinformatics & Data Science Research Center (BDSRC) has held a virtual meeting with the University of Lampung (UNILA) via Zoom on Friday, March 5th, 2021.
Represented by Bharuno Mahesworo and Wawan Cenggoro, BDSRC held a discussion with Favorisen R. Lumbanraja, a party from UNILA talk about glycosylation data. This meeting is also intended to plan joint research on the topic of glycosylation analysis in journal papers and conferences that will be carried out soon.