Industry Networking Research: Bridging Researchers with the Industrial Sector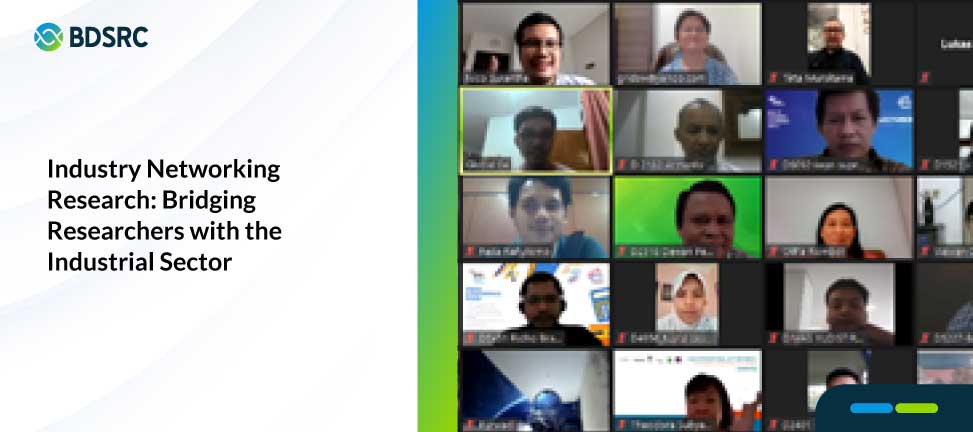 BINUS Global Employability & Entrepreneurship and BINUS Research held the BINUS Industry Networking Research 2020 on Friday, 9 October 2020. This event was virtually attended by industry representatives and BINUS researchers.
BINUS Industry Networking Research 2020 was initiated as a bridge between researchers and the industrial sector. Apart from providing comprehensive insights on research collaboration, this event was also aimed to encourage the initiation of joint research projects with industry in the future.
This event consists of two parts. The first part was a Seminar on Cultural Collaboration: Bridging the Gap in Practical Research presented by Thilma Komaling. Then, it proceeds to the second part, presentation and discussion sessions between researchers and industry. In this second part, Dr. Bens Pardamean as Head of Bioinformatics and Data Science Research Center (BDSRC) presented BDSRC and AIRDC research. Afterward, BDSRC and AIRDC team had a discussion for future research collaboration with PT Astra Graphia Information Technology (AGIT) team.