Signing MoU Between BINUS and PT. Mega Medica Pharmaceuticals Jakarta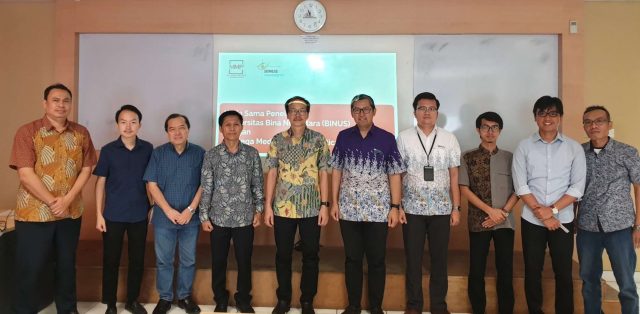 On October 31st, Bina Nusantara University signed a Memorandum of Understanding (MoU) with PT Mega Medica Pharmaceuticals (MMP) to partner in pharmaceutical research. The research is motivated by the current development of albumin-based products extracted from a Channa Striata. A few early studies conducted by MMP have shown highly promising results of their albumin products in clinical use. Also, this new initiative is considered as the first end-to-end collaborative research in Bina Nusantara University which covers upstream and downstream research simultaneously.
In the upstream research, together with Genetics Indonesia, we will conduct bioinformatics analysis for Channa Striata DNA. The result of this bioinformatics research hopefully can lead to the discovery of superior breed associated to high level of albumin. In the downstream part, this collaborative effort will expand the existing clinical trials conducted by MMP into more standardized study design. Initially this research will produce a study protocol to be used by physicians or hospitals as the standard of procedure in doing the clinical trial. BDSRC team is responsible for writing the clinical trials report into research articles which can be published in several notable journal.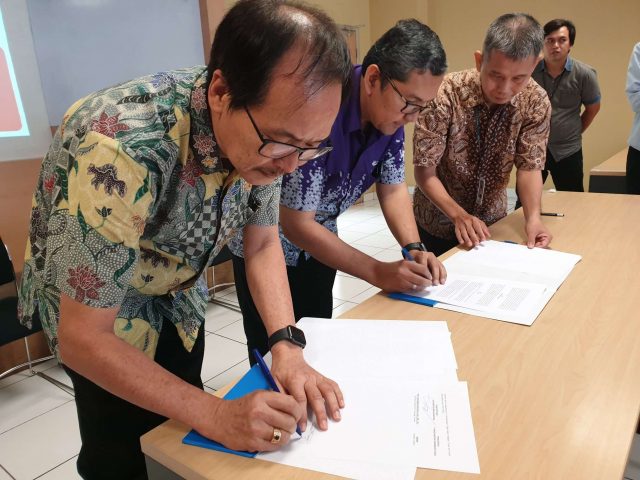 In this event, the CEO of PT MMP, Mr. Sutristo, opened the event by presenting the big picture of research scope with MMP team involved interchangeably in the presentation. Afterwards, the Q&A session is guided by Dr. Bens Pardamean as the Director of BDSRC, for the discussion among the representatives of Bina Nusantara University, MMP and Genetics Indonesia.