Technical Training Of Biomakers Toolkit For Improving Production and Climate Change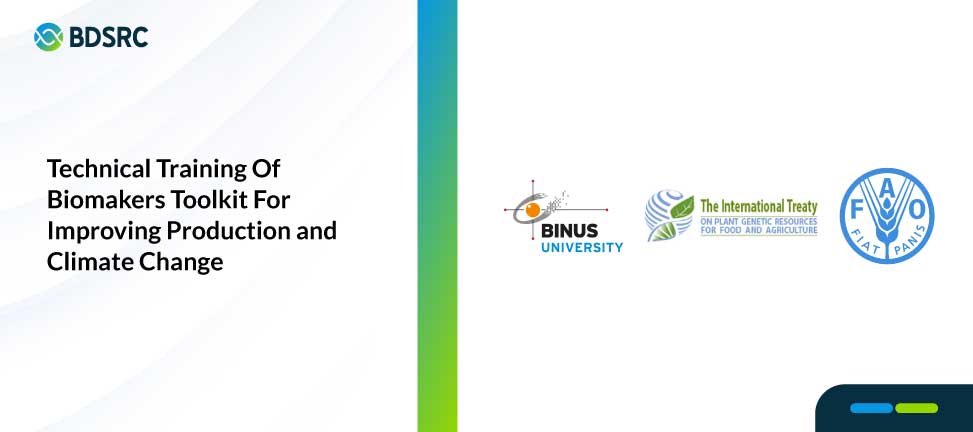 As a part of "Development of Biomarker Tools for Improved Production and Climate Change Resistance in Indonesia Rice" project, funded by Food and Agriculture Organization International Treaty on Plant Genetic Resources for Food and Agriculture (FAO-ITPGRFA), a technical training workshop was conducted. This event was attended by researchers from the Indonesian Center for Agricultural Biotechnology and Genetic Resources (ICABIOGRAD), the Indonesian Agro-climate and Hydrology Research Institute (IAHRI), BINUS University, Hasanuddin University, and Clemson University.
Dr. Haryono opened the workshop by emphasizing the importance of this research for food security. Dr. James Baurley presented the motivation of rice biomarker discovery and its application to Indonesian rice dataset. Chase Joyner, MS presented statistical model and its properties that has been developed in this study. All participants were given an opportunity to use rice development toolkits web application led by Muhamad Fitra Kacamarga, MTI. Dr. Bens Pardamean moderated the discussion forum and future research.